In 2014, the first STADA Health Report was launched. STADA Health Report has now been conducted internationally and aims to deliver a data-based foundation to enable and initiate a discourse on an important topic of people's health - how knowledgeable Europeans are about health topics.
STADA Health Report 2021 survey found that 15% of all those surveyed said that, since COVID-related lockdowns, they had suffered from problems with sleeping or falling asleep.
One challenge facing STADA's EG affiliate in Belgium was how to innovate to bring new solutions to the people in need of a good night's sleep. The answer was Lunestil®: a food supplement, based on natural ingredients, in an innovative duo capsule with delayed-release technology. An outer capsule contains an English lavender essential oil that helps consumers fall asleep with its calming and relaxing effect; while the inner capsule helps users stay asleep with a combination of purple passionflower, vitamin B6 and melatonin.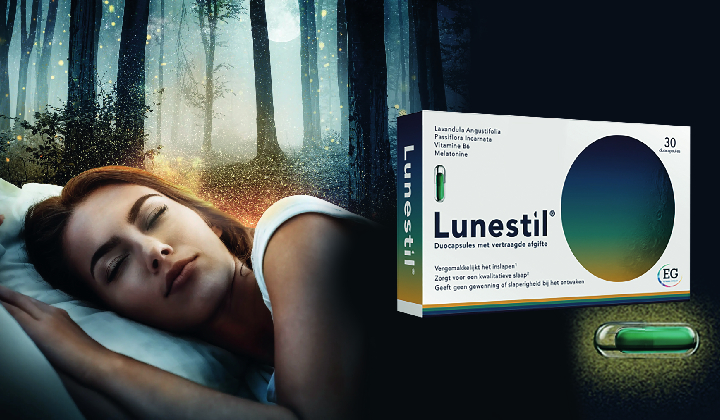 Lunestil® placed among the leading products by volume in Belgium's OTC sleeping aid market within weeks after launch in autumn 2020, indicating unmet public need for effective and natural support for restful sleep.
A satisfaction survey conducted among 325 Belgian adult users found that Lunestil® consumers were more satisfied than users of alternative sleeping aid brands. Consumers with sleep disturbances confirmed that Lunestil® met their needs.
Following Lunestil®'s success in Belgium, STADA is now bringing this sleeping aid to consumers across Europe. Concept tests run in European and international markets involving consumers with sleep problems indicated their interest in this product.