Innovating to meet patient needs
STADA's Specialty Pharmaceuticals segment delivers innovative, competitive medicines used to improve the lives and clinical outcomes of patients worldwide who live with chronic, complex or rare conditions.
Specialty pharmaceuticals typically have complex characteristics in terms of how they are manufactured, prescribed, distributed and administered and may include novel formulations and combinations, as well as new uses that add value to known active ingredients. Specialty medicines are integral to STADA's purpose of Caring for People's Health as they can address unmet medical needs and relieve financial pressures across healthcare systems.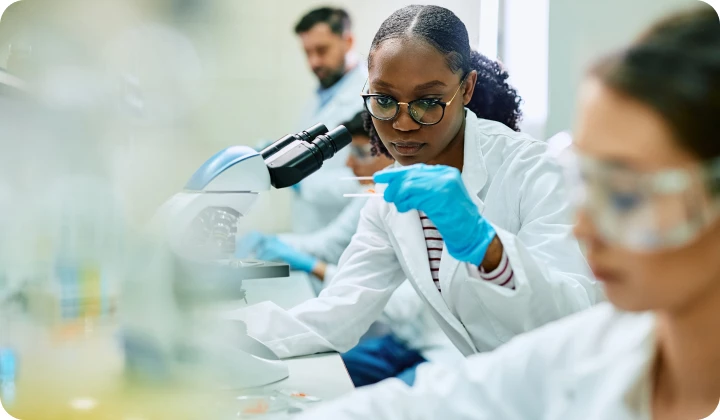 Our Specialty Pharmaceuticals portfolio consists of a diverse set of biosimilars as well as innovative products within complex therapeutic areas.
By continuously expanding our Specialty pipeline of medicines, growing our expertise and developing trusted partnerships, we continue to strengthen the performance of our Specialty Pharmaceuticals business.
What therapeutic areas are we focusing on?
We prioritize partnerships that help us in Caring for People's Health as a Trusted Partner.  We currently offer high-quality medicines within the following therapeutic areas:


What are Biosimilars?
Biosimilars are biological medicines that are highly similar to other already approved biologic medicines, which are also referred to as reference biologics, for which exclusivity rights have expired. Biosimilars are approved according to the same standards of pharmaceutical quality, safety and efficacy that apply to all biological medicines.
Biological medicines, including biosimilars, offer value-driven treatment options for patients with chronic and often disabling conditions including Cancer, osteoporosis, ophthalmic conditions and autoimmune diseases such as rheumatoid arthritis, Psoriasis and Crohn's disease.
Explore Biosimilars