The research results from STADA's Health Report, offered pro bono to all interested stakeholders, could support raising awareness on the topics addressed within the SDG 3 - Ensure healthy lives and promote well-being for all at all ages.
Background and objectives
In 2014, the first STADA Health Report was launched. Originally conceptualized as a German study, the STADA Health Report has now been conducted internationally for the third consecutive year. Twelve countries participated in the survey in 2020, and fifteen took part in 2021.
With the Health Report, STADA aims to deliver a data-based foundation to enable and initiate a discourse on an important topic of people's health - how knowledgeable Europeans are about health topics. By providing insights from this research, STADA wants to help patients, healthcare professionals, governments, and commercial partners to better realize some of the key aspects of their health management.
The STADA Health Report 2021
Research in 2021 involved around 30,000 respondents in 15 countries who answered a total of 34 questions. [1] This was the most extensive study for STADA since it started this project. STADA wanted to check in with the people of Europe and find out: What has weighed on their minds during the pandemic? Who do they trust when it comes to matters of health? Have their attitudes towards health and healthy living changed due to COVID?
In cooperation with the market research company Kantar Health, STADA conducted the online survey from mid-March until mid-April 2021. The previous Health Report, published in June 2020, was based on findings from an online survey carried out from February to March 2020, prior to the outbreak of COVID in Europe.
The questionnaire included eight categories, subdivided into the areas of trust, care, and partners. Research subjects included: health as a popular pastime, health influencers, healthcare systems, preventive healthcare, medication, chronic diseases, digital health, and mental health. [2]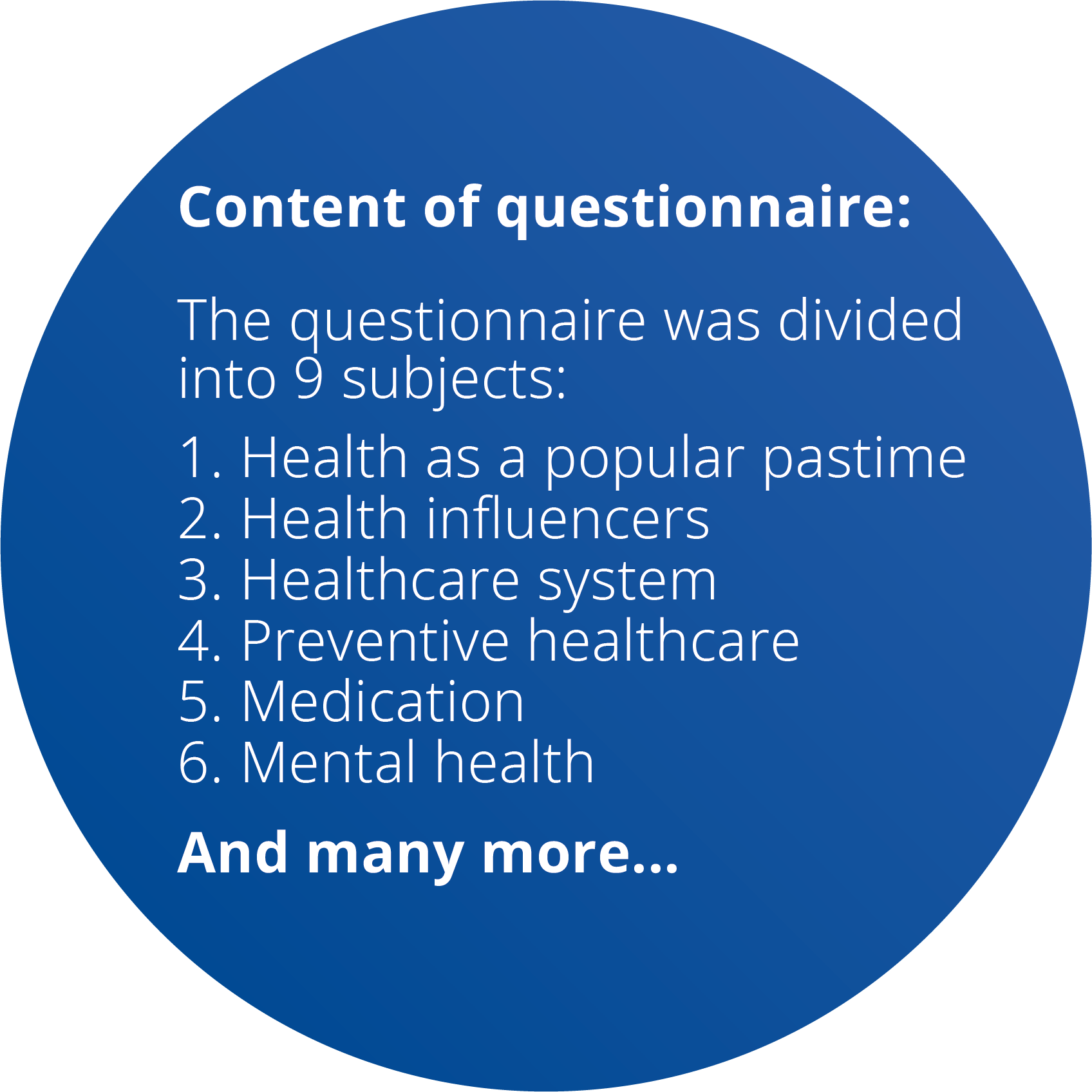 References
[1] Around 2,000 people between the ages of 18 and 99 from Austria, Belgium, Czechia, France, Germany, Italy, the Netherlands, Poland, Portugal, Russia, Serbia, Spain, Switzerland, Ukraine and the United Kingdom took part in the study. As always, the study included representatives from all genders, regions, and age groups.
[2] https://www.stada.com/media/health-reports/stada-health-report-2022