STADA - Caring for People's Health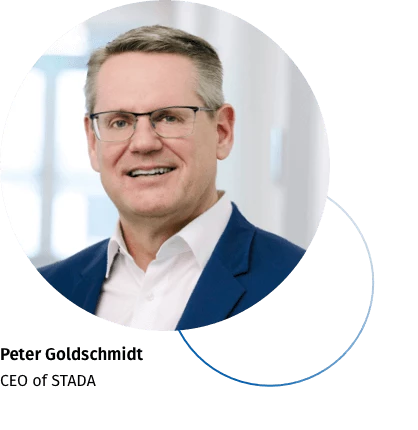 A message from Peter Goldschmidt, CEO
STADA's 13,000 employees around the world can be extremely proud of the group's performance in 2022.
We were able to supply more than one billion units to patients, delivering on our purpose of Caring for People's Health as a Trusted Partner. Being a reliable supplier of medicines and healthcare products is reflected in our double-digit sales and profit growth.
This progress was particularly impressive given the considerable geopolitical and economic challenges we faced in 2022. The ongoing war in Ukraine continues to directly impact the lives of millions of citizens, including many of our STADA colleagues, to whom we are offering all the support we can as part of our broader humanitarian aid.

STADA has outperformed the market in terms of sustainable growth
"Caring for People's Health" starts with STADA's employees
STADA's key to success lies in its highly engaged team and its culture. The four company values – Agility, Entrepreneurship, Integrity and One STADA – form the basis for all decisions made and actions taken by STADA employees.
As part of STADA's fifth strategic priority – growth culture – the company strives for a productive team that is highly skilled and engaged. Being the best team in the industry is only possible if employees, their inclusion, and their continued development are STADA's number one consideration, in the spirit of "Caring for People's Health as a Trusted Partner."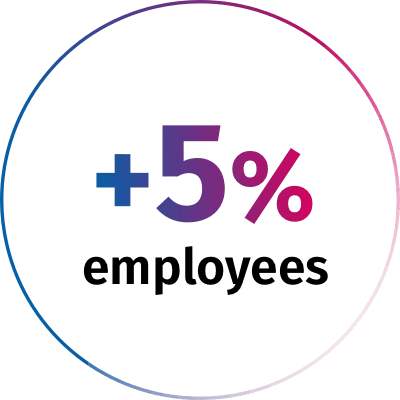 13,183 employees worldwide (balance sheet date)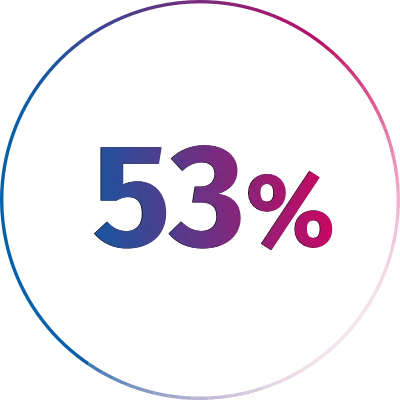 Women in leadership positions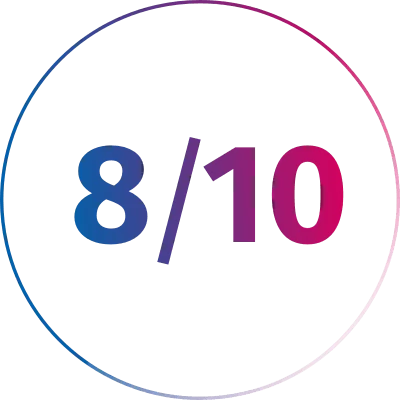 Overall employee satisfaction score
STADA among the top ten percent of the most sustainable pharmaceutical companies
STADA continues to make great strides in implementing sustainability goals, as confirmed by an independent assessment. Based on a comprehensive framework of more than 70 management indicators, the leading environmental, social and governance (ESG) rating organization, Sustainalytics, announced a further improvement to the company's ESG risk rating in December 2022.
Consistent with its own areas of business, company purpose, and values, STADA supports the implementation of the following SDGs:
STADA generates €1.6 billion with local brands
STADA is the fourth-largest consumer healthcare company in Europe and markets products internationally in all relevant healthcare categories. This is now the largest sector by sales in the company.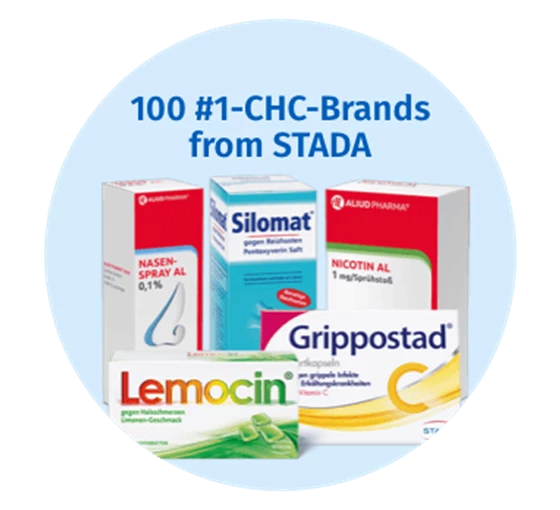 Local market leader – 100 #1 CHC brands from STADA
STADA's CHC portfolio offers the right solutions for all patients: for issues from coughs and colds, through sleep and rest, skincare, preventive care and the immune system, through to vitamins and food supplements. 100 STADA consumer healthcare brands are leaders in their local therapeutic area.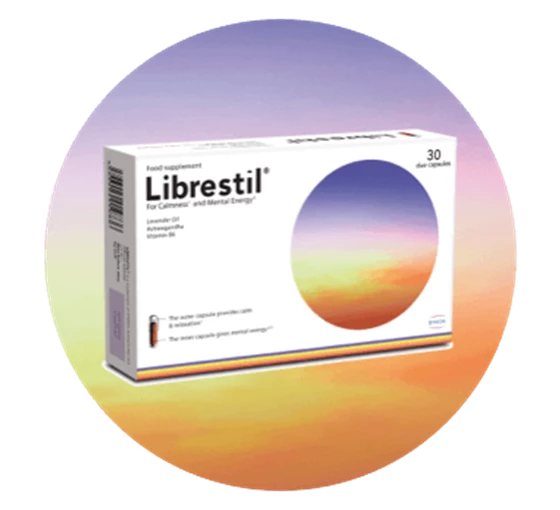 Librestil – duo capsule for more calmness and mental energy
EG Belgium launched the sister brand Librestil: A food supplement in the form of an innovative duo capsule (capsule within a capsule) containing lavender oil, extract of Ashwagandha, and vitamin B6. This unique combination promotes sustained calm and relaxation during times of stress.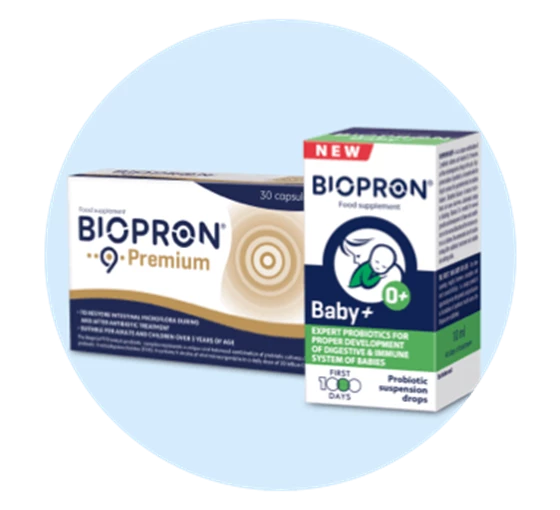 STADA Czech Republic wins coveted prize
Three of STADA's top products were selected as the Most Trusted Brands in the Czech Republic: the probiotic Biopron, urinary tract brand Urinal, and prostate care product Prostenal.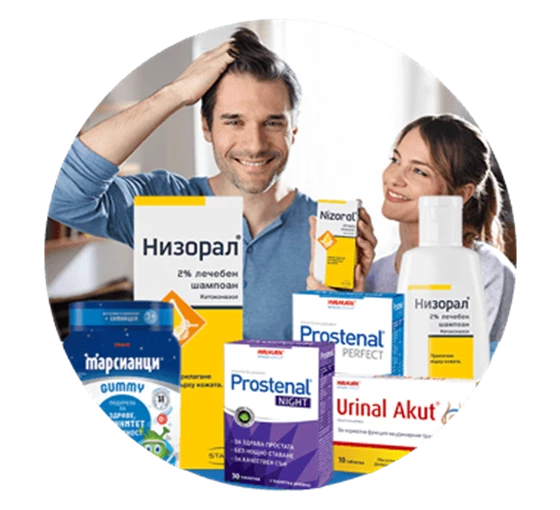 STADA Bulgaria: A CHC success story
The CHC business in Bulgaria has been built up in just four years. Over this period, STADA has become the largest CHC company in Bulgaria in terms of sales and employs over 50 people. No other company in Bulgaria has ever found such success.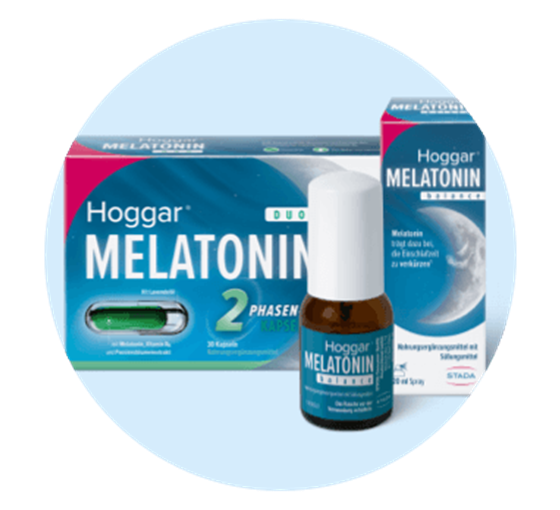 Hoggar Melatonin – Line Extension
The new Hoggar Melatonin supplement from STADA offers a reliable and, at the same time, gentle solution to make it easier to fall asleep; it comes in the form of a capsule or spray. Hoggar has been used for more than 40 years to treat short-term sleep disorders and is Germany's best-selling sleep aid.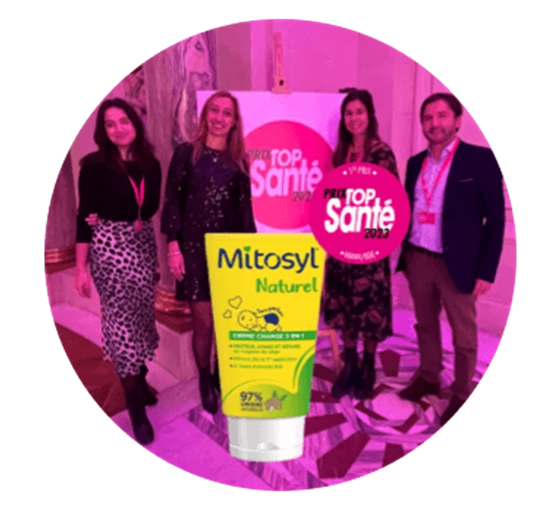 EG Labo strengthens CHC brands: Mitosyl Naturel wins "Le Prix Top Santé 2023" prize
STADA's French subsidiary EG Labo has won the prestigious "Le Prix Top Santé" award in the mother/baby category after its recent launch of Mitosyl Naturel.
Affordable generics have been the backbone of STADA since 1895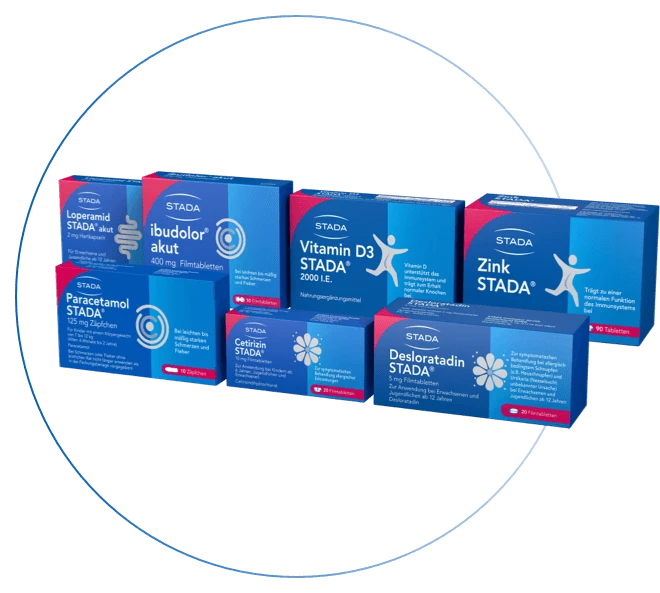 Affordable generics are the backbone of the European healthcare system. STADA offers generic products in all essential product categories. 
By providing the same active ingredients, often at a significantly lower price than the cost of original products, suppliers can offer patients affordable access to generic products for proven treatments of a variety of medical conditions and illnesses.
As a major player in the generics sector, STADA supports patient care with affordable medicines. This is especially true in Europe, where the company ranks as the fourth- largest manufacturer and supplier of generics in terms of sales.
Seven out of ten medicines prescribed in Europe are generic, but these account for only about 30 percent of all pharmaceutical expenditure.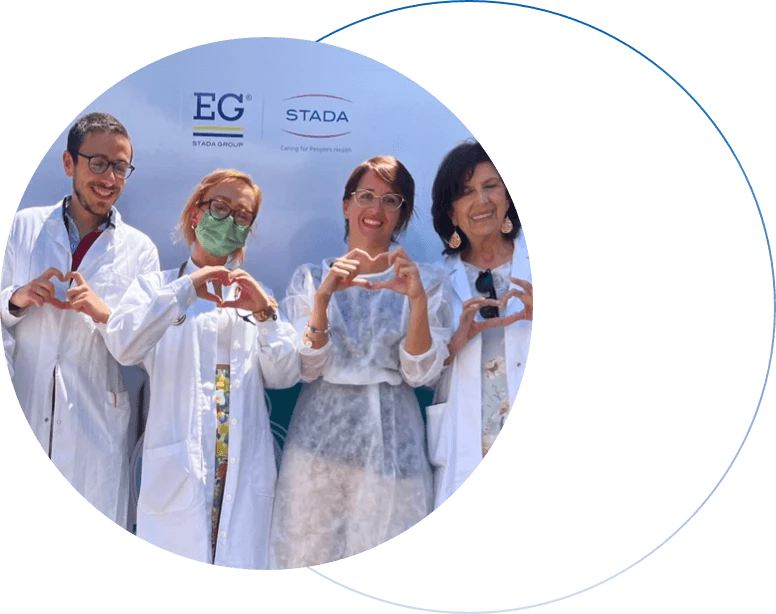 The EG STADA Italia team putting their heart into it on the "Tour della Salute".
Specialty pharmaceuticals on the rise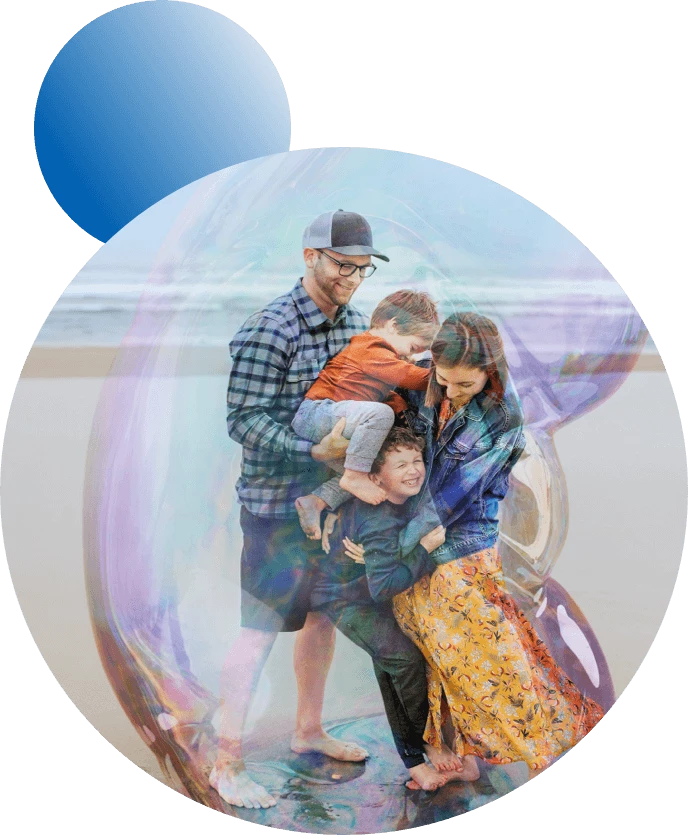 For STADA, the development and supply of specialty pharmaceuticals that have been inaccessible or only partially accessible to patients until now is a perfect addition to its purpose of "Caring for People's Health as a Trusted Partner." The goal is clear: to improve access to life-changing treatments for patients worldwide.
Specialty pharmaceuticals are becoming increasingly important in the pharmaceutical industry. These are medicines that are often used to treat chronic, severe, or rare diseases, and for which demand is considerable and increasing. This may include new formulations, combinations, or applications that bring additional benefits to well-known medicines. Specialty pharmaceuticals typically have complex aspects as regards manufacturing, prescription, distribution and administration.
Developing and manufacturing such specialty pharmaceuticals, and informing both doctor and patient about their application, require special expertise. STADA already has extensive experience in patient care across the entire treatment spectrum – from vitamins and food supplements to biologic therapies against cancer.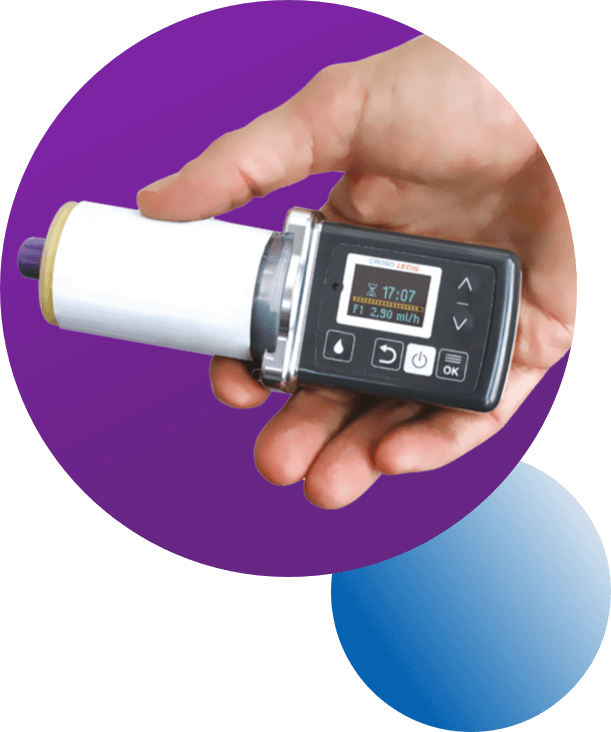 Position STADA as a long-term-superior growth leader
Position STADA's growth journey externally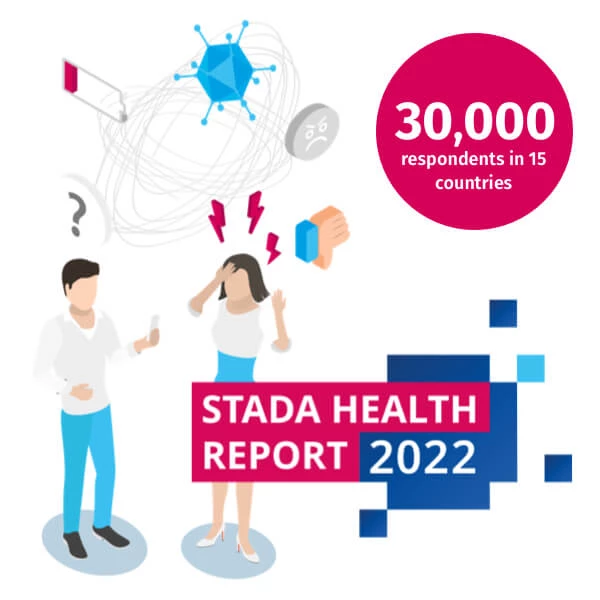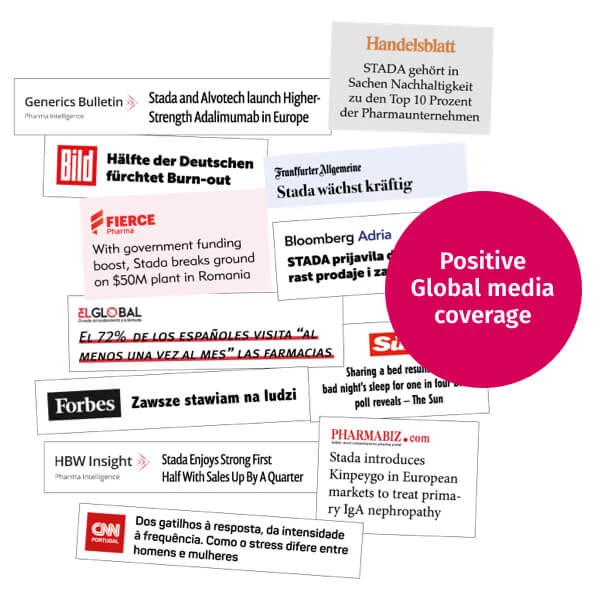 Drive STADA's culture through enhanced internal communication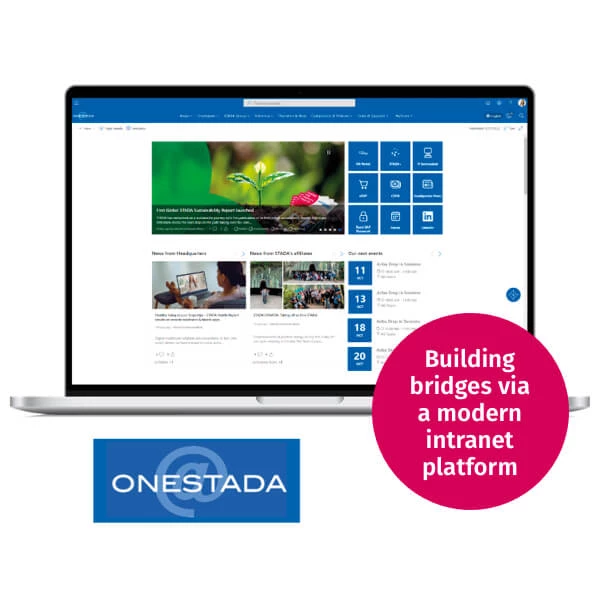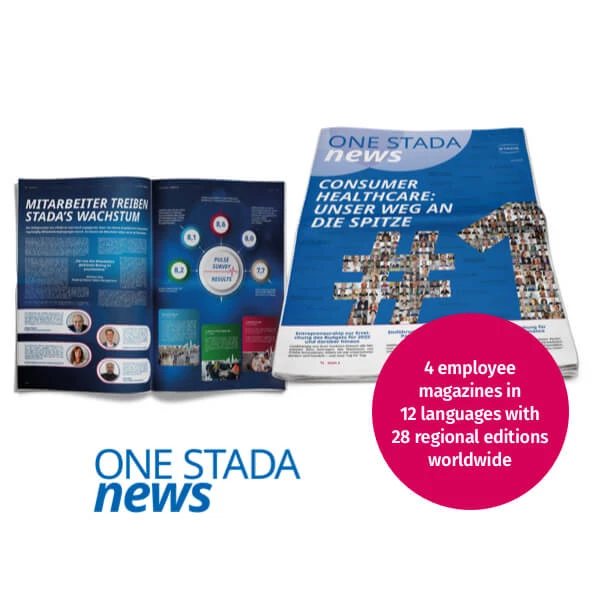 Accelerate successful digital strategy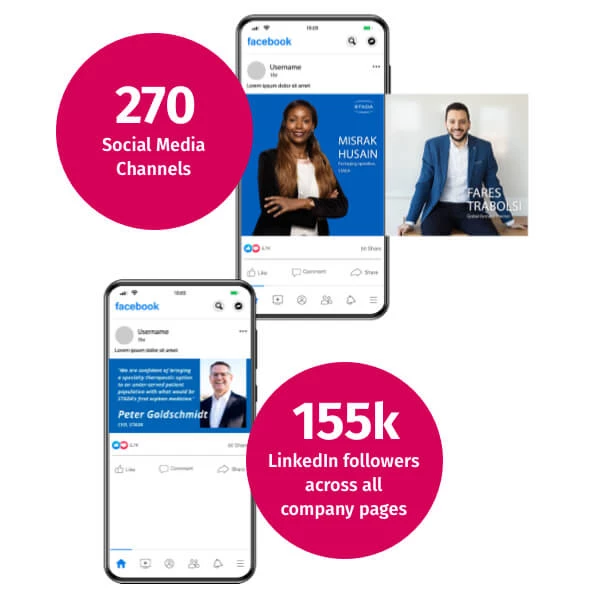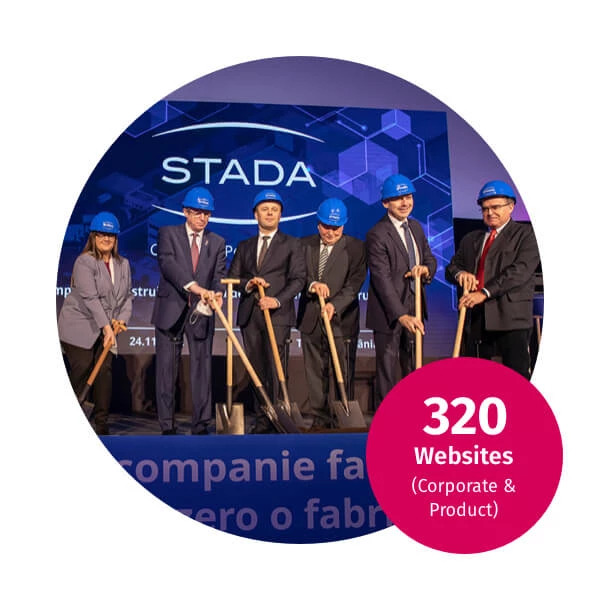 STADA Production sites – keep supplying medicines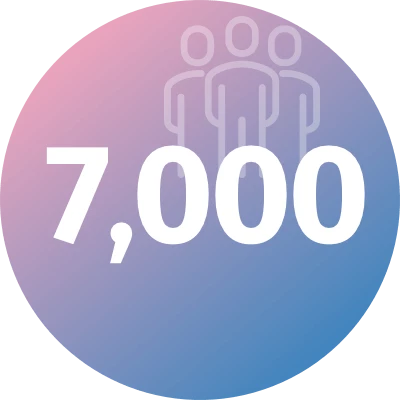 Around 7,000 employees in TechOps worldwide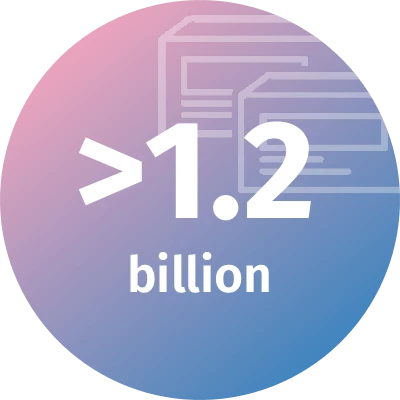 2022 STADA sells more than 1.2 billion packages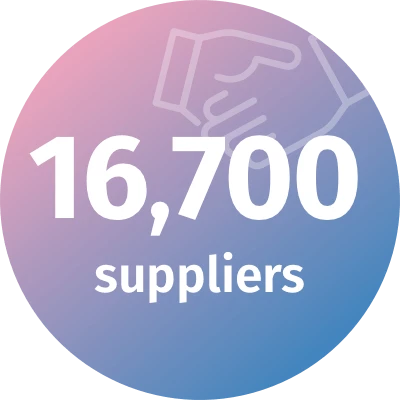 Trusted partnerships with a total of 16,700 suppliers