STADA - Caring for People's Health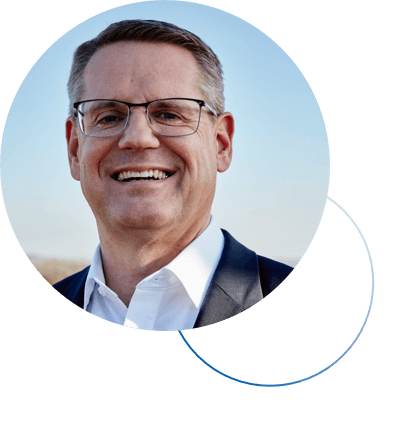 A message from Peter Goldschmidt, CEO
The pandemic continued in 2021 to have a strong impact on our lives and business. Covid-19 put the healthcare sector under strain. On the other hand we see that the contribution doctors, nurses, pharmacists, other healthcare professionals and our industry bring to society is strongly recognized. For STADA, this was an occasion to intensify partnerships and prove resilience; an opportunity to demonstrate the huge value to people delivered by the pharmaceutical industry.
Within STADA, our company purpose of Caring for People's Health as a Trusted Partner was, more than ever, our North Star for all our employees during these challenging times.
It is precisely this corporate purpose that is STADA's unwavering frame, even in the current crisis – the war in Ukraine. Our primary goal is to provide patients with the medicines they need, regardless of nationality or political persuasion. Here we act in accordance with the UN, WHO and all international pharmaceutical associations. STADA will always put the health of all people first.

Diversity: STADA focuses on the uniqueness of its employees
STADA views diversity as uniqueness. After all, it is the approximately 12,500 employees worldwide who, with their different personalities, backgrounds and expertise, form an outstanding team. This always aligns its actions with the four corporate values and does its best every day to achieve a common goal: Caring for People's Health as a Trusted Partner.
In order to focus on the importance of each employee's uniqueness, a campaign called #UniquenessStartsWithU was launched in 2021.
The starting point for this is the firm conviction that every person is unique and STADA's recognition of differences as a strength. Whether gender, age or ethnicity, experience, sexual orientation or social background – every facet of a personality ensures that a person is unique and can contribute with their individual strengths to make STADA successful. After all, different perspectives can be enriching and lead to new ways of thinking, creative approaches and innovation.
Sustainability comes naturally for STADA
STADA's strategic priorities stem from more than 125 years of sustainable thinking, and the company's values provide the basis for continual development. Developing a framework to connect our values and company purpose with the concept of sustainability is the next logical step.
STADA'S CONTRIBUTION TO THE UNITED NATIONS' SUSTAINABLE DEVELOPMENT GOALS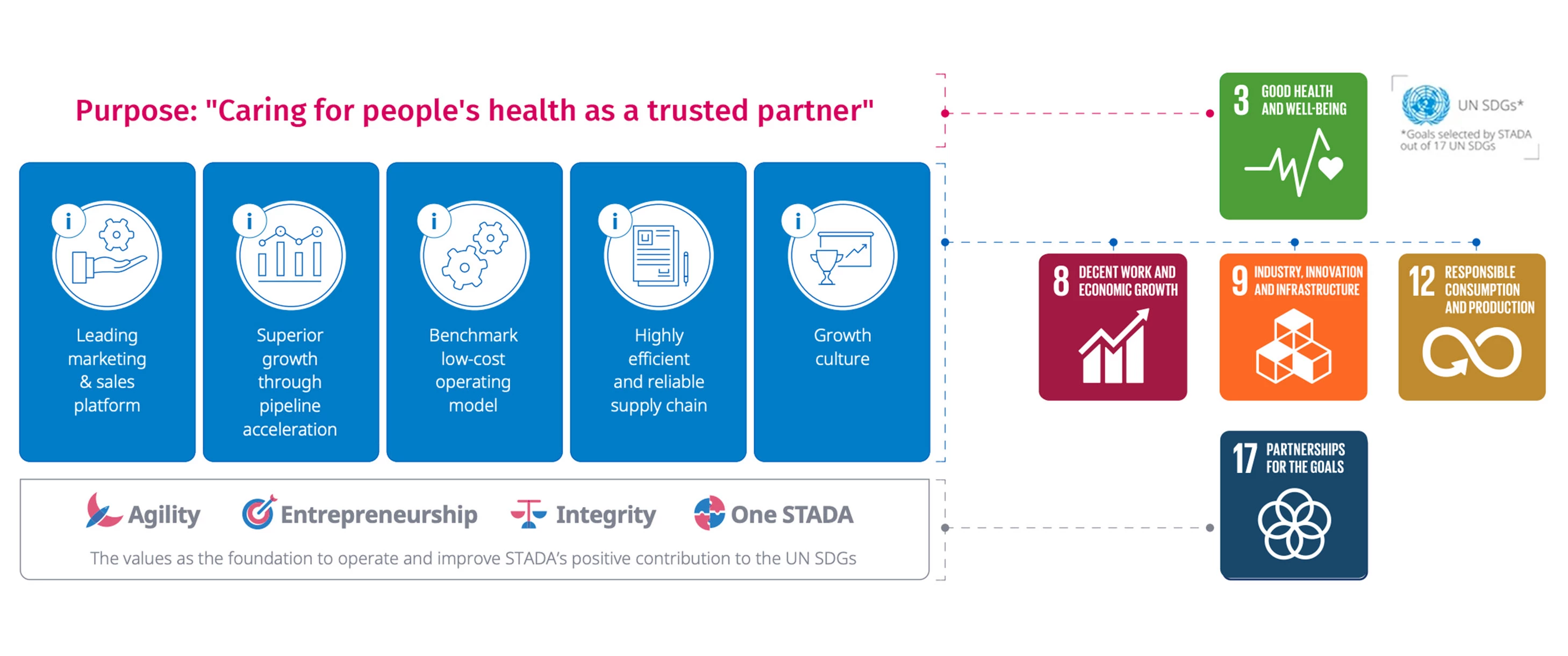 Consumer Healthcare - our strong brands
STADA is one of the fastest growing consumer healthcare companies. We offer healthcare products in all relevant healthcare categories. We sell our products in around 120 countries worldwide. Consumer Healthcare branded products such as Zoflora®,Grippostad®, Snup®, Aqualor®, Vitaprost® and Nizoral® are among the best sellers in their respective product categories.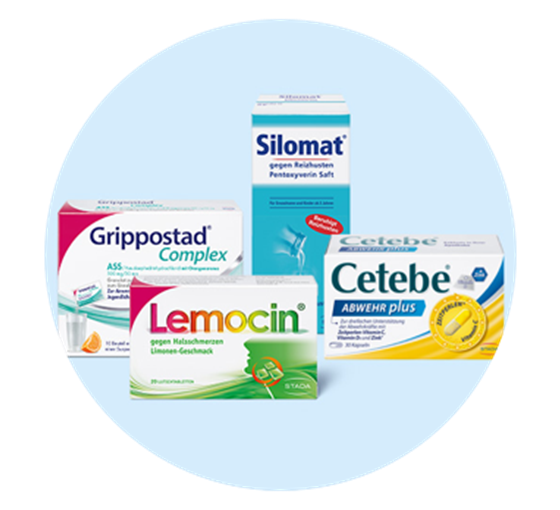 STADA Consumer Health Germany – the specialist in colds
With the established branded products Cetebe®, Grippostad®, Lemocin® and Silomat®, the company offers a comprehensive portfolio ranging from immune system support to the treatment of various cold symptoms.
Fungoderil®: Building a successful consumer healthcare brand
Thanks to the local consumer healthcare team's deep understanding of market developments and customer needs, the launch of Fungoderil in Russia exceeded all expectations. Just four months after launch, Fungoderil® was the third strongest brand in terms of units sold.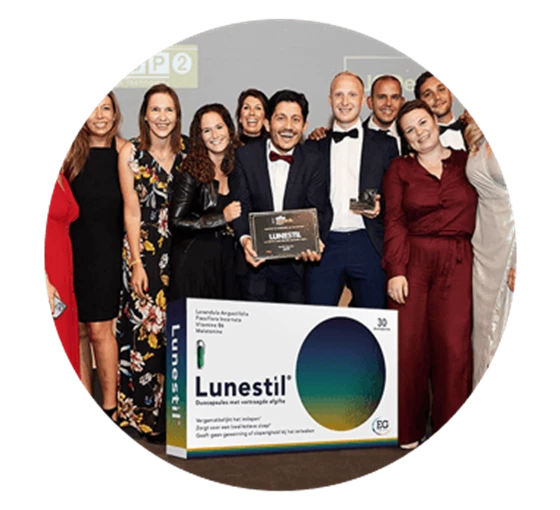 Award-winning Lunestil® campaign
Lunestil® is a sleep supplement containing natural ingredients. Thanks to an extensive marketing and advertising campaign, it was already No. 1 in its category in Belgium in the first month after its launch. The campaign was awarded a silver Effie in Belgium for successful marketing ideas – Effie standing for effective marketing communication. Following the success of Lunestil in Belgium, the product will also be launched in other European markets.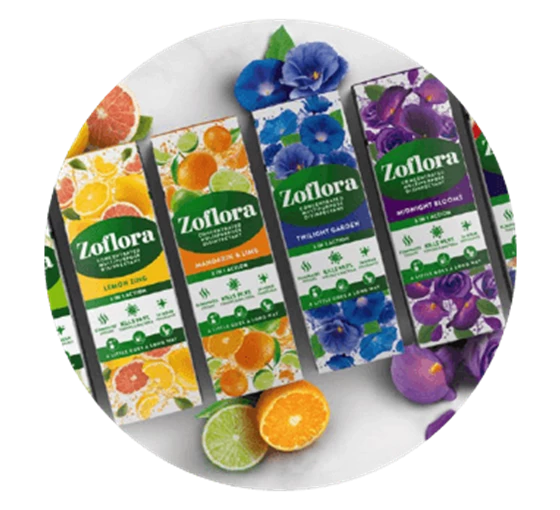 New design for cult cleaning product Zoflora®
Zoflora® appears on British shelves in new, contemporary packaging that highlights the cult cleaning product's high-quality ingredients. The design highlights the premium perfume elements used to create the fragrances, while staying true to the heritage of the 100-year-old brand. The success story now continues with the product launch in the Middle East.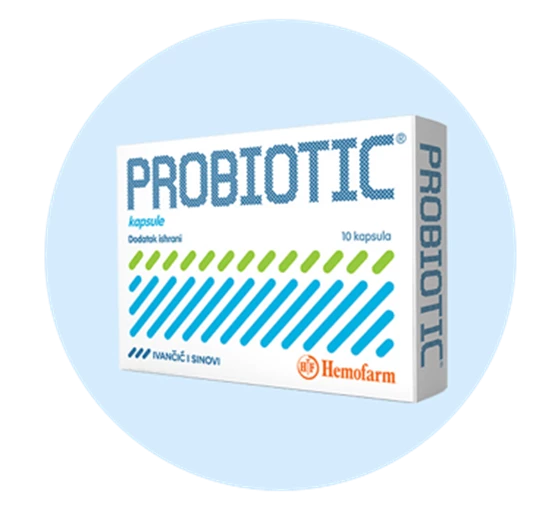 Probiotic® by Hemofarm
Is the fastest growing brand in the consumer healthcare segment with growth of 80% compared to 41% in 2020, making Hemofarm the absolute leader in this segment on the Serbian market.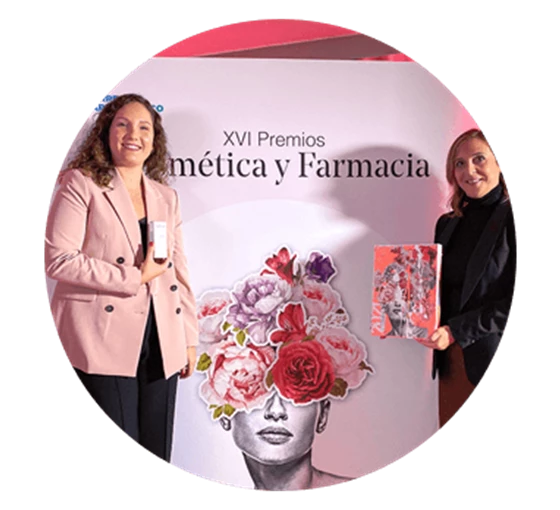 Ladival® Prorepair Fotoliasa
Sunscreen with triple efficacy and photolyase from Spain recognized as the most innovative sunscreen 2021 by Correo Farmacéutico.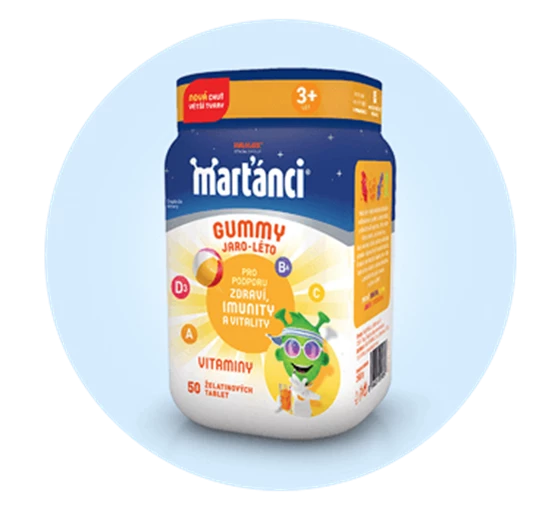 Walmark acquisition pays off
The acquisition of Walmark last year has massively increased STADA's footprint in Europe, also in terms of production sites. STADA has now been able to expand the Walmark portfolio to 36 markets. Only recently, STADA Czech was named Top OTC Company 2021 by Dr. Max, the largest pharmaceutical chain in the Czech Republic.
Specialty pharmaceuticals – adding value through innovation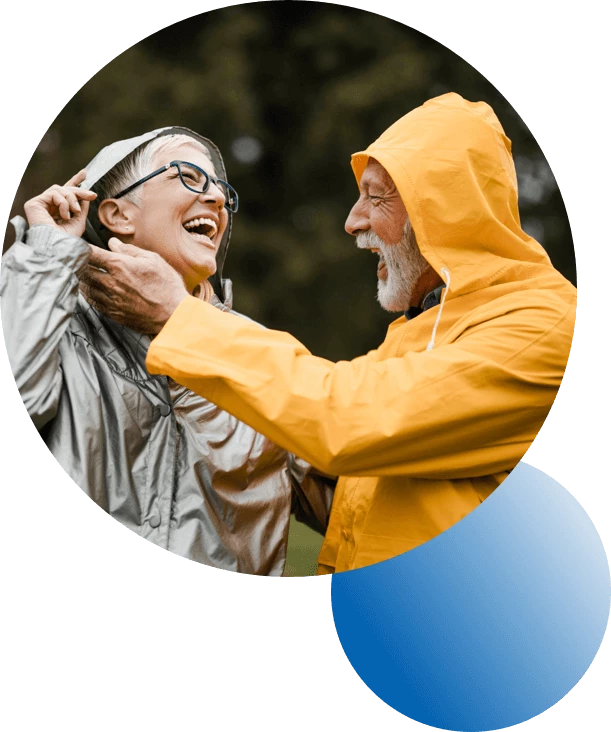 Speciality pharmaceuticals - medicines that are often used to treat chronic, complex or rare conditions and have a number of unique features in terms of prescribing, administration, distribution, storage and drug monitoring - are an increasingly important part of healthcare. With such differentiation, speciality pharmaceuticals have the potential for sustainable margins over several years.
According to a recent report by market research firm IQVIA on the global use of pharmaceuticals, specialty pharmaceuticals will account for nearly three-fifths of all pharmaceutical spending in the ten largest developed countries by 2026, compared to just under half of current spending. Cancer, immunology and neurology treatments in particular are expected to drive this trend, so that specialty pharmaceuticals will account for 45% of global drug spending in the next five years.
STADA has been active in this area for many years, not least with Parkinson's disease therapies offered by the Group's Britannia subsidiary. In oncology, the introduction in 2019 of injectable bortezomib solution presented multiple myeloma patients and their caregivers across Europe with a ready-to-use option that does not need to be reconstituted.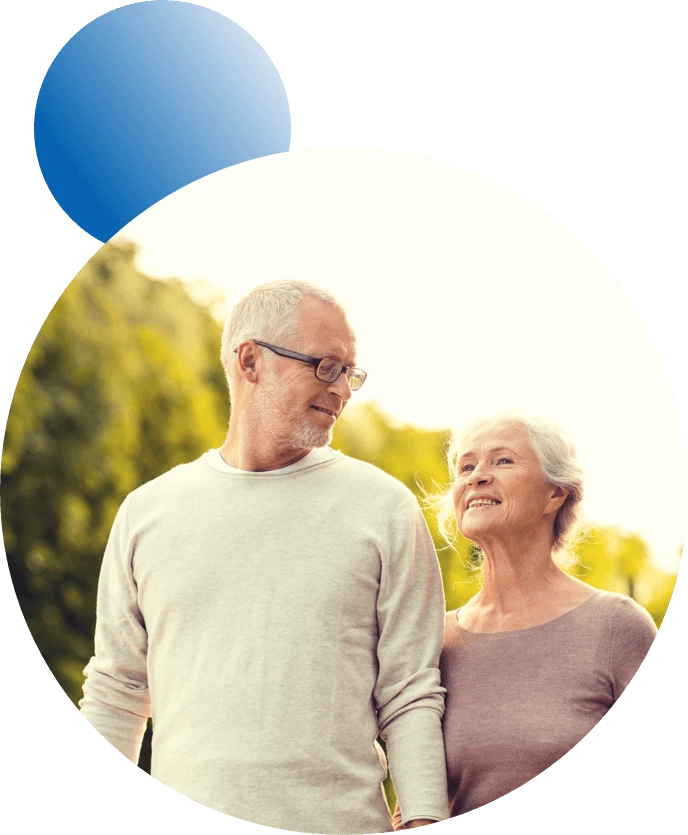 STADA supplies affordable generics reliably
Generics, as medicines that contain the same active ingredient(s) as the original reference medicines and are used in identical dosages to treat the same diseases, form the backbone of sustainable access to medicines around the world.
Two-thirds of all medicines prescribed in Europe are generics, but these medicines account for only 29% of total pharmaceutical expenditure. Without generic competition, patient access to these medicines would cost European countries an estimated € 100 billion more each year.
In terms of value, STADA is the fourth largest manufacturer and supplier of generics in Europe and holds a top five market position in countries such as Germany, Italy, Spain, Belgium, Serbia and Switzerland. STADA thus makes an important contribution to providing access to affordable healthcare. In recognition of this, the Group
was named "Company of the Year, Europe, Middle East and Africa" by the respected trade journal Generics Bulletin for the fourth time in a row.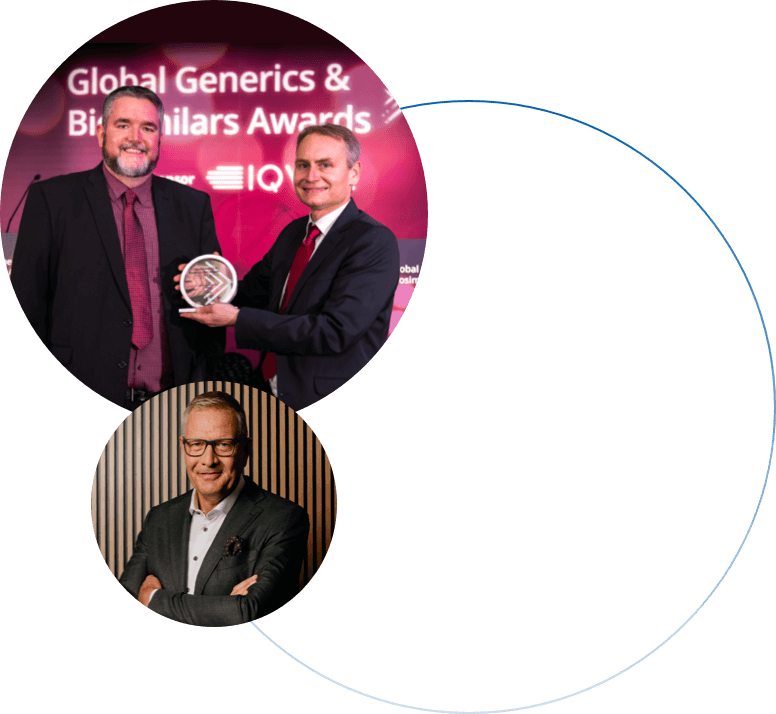 STADA's production locations – keep supplying medicines
Consistent and reliable production despite challenging times
One STADA - one voice across all channels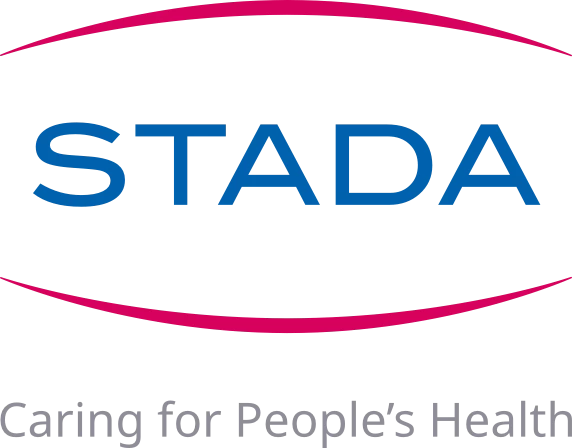 New claim for STADA
"Caring for People's Health as a Trusted Partner" has been STADA's purpose, or main mission, since the beginning of 2019. Since then, and especially during the Covid-19 pandemic, this claim has become STADA's trademark and a promise to all stakeholders. Therefore, the short version "Caring for People's Health" is used as a global claim by all STADA subsidiaries. 
STADA Health Report 2021
30,000 respondents, 15 countries, 34 questions – the STADA Health Report 2021 is the most comprehensive health study to date.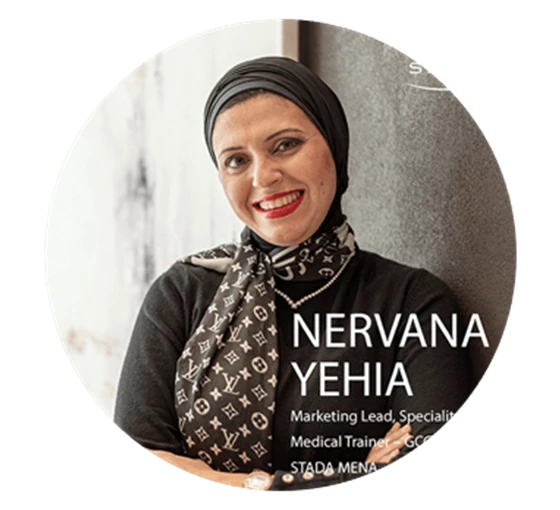 New STADA digital formats
STADA is developing into a go-to partner in the areas of Generics, Consumer Healthcare and Specialty Pharmaceuticals. With an increased presence on social media, STADA is increasing the visibility of its corporate brand. This external positioning clearly pursues the goal of emotionalizing the brand.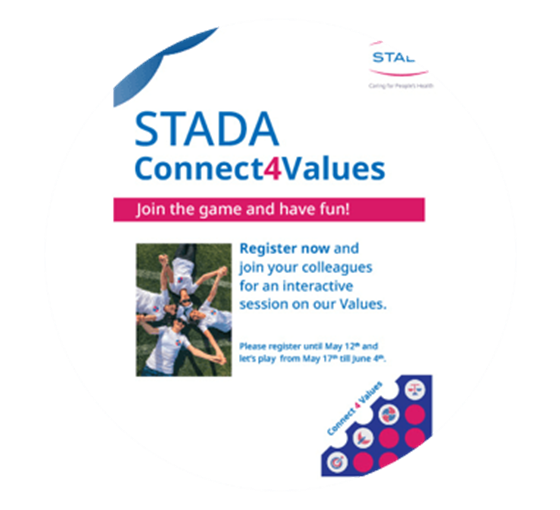 Connect4Values - living & experiencing company values
The values Integrity, Entrepreneurship, Agility and One STADA are the unifying elements of the global STADA organization. To fill them with life, STADA invited all employees worldwide to the first "Value Games" and thus promoted an exchange about the meaning and function of STADA's corporate culture.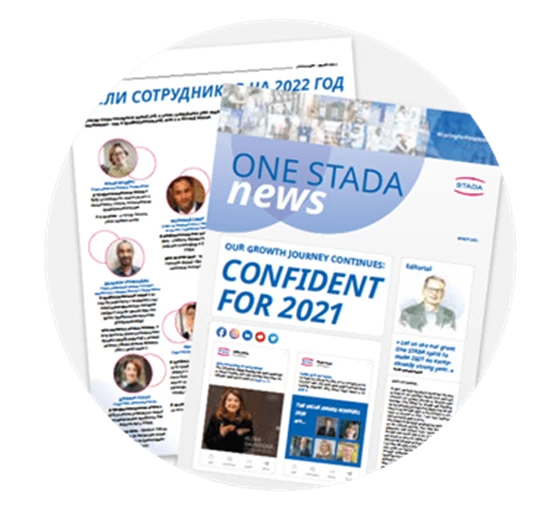 Employee magazine "OneSTADA news"
Across all functions, globally and locally relevant topics for STADA's approximately 12,500 employees appear regularly four times a year in the employee newsletter "One STADA news"; in addition, 2021 again saw published editions related to special events.