2020, A year like none before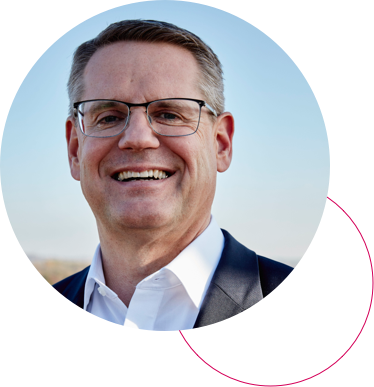 A message from Peter Goldschmidt, CEO
2020 was for each of us a demanding year. Like all of you, we at STADA had to deal with new challenges and to adapt to a new situation in our jobs but as well at home with our family. I would like to express my gratitude to all employees worldwide. You have made an extraordinary contribution to our society through your tireless efforts.
We can be proud of the strong crisis resilience STADA has shown despite challenging market conditions during the pandemic. The company has proven itself to be a growth leader and go-to-partner in Consumer Healthcare and Generics, with a rapidly expanding Specialty Pharma presence in areas such as Parkinson's and biosimilars.
I'm particular gratified by how our diverse global team has come through the crisis true to our Purpose of "Caring for People's Health as a Trusted Partner". Across the organization, people have pulled together, even if they have been physically distant; this close collaboration across continents truly embodies our value One STADA.

A challenge like never before
For 125 years, STADA has been supplying high-quality medicines, true to our Purpose of Caring for People's Health as a Trusted Partner. The past year has brought exceptional challenges to the whole pharmaceutical sector. But STADA has responded with dedication and resilience to keep supplying medicines.
Across more than 20 facilities, in our laboratories, in our warehouses, our Technical Operations colleagues have worked tirelessly to ensure patients and healthcare professionals have reliable access to the treatment options they need for a wide array of health conditions. They have drawn support not only from thousands of STADA employees working from home, but also from our hundreds of supply-chain partners around the world.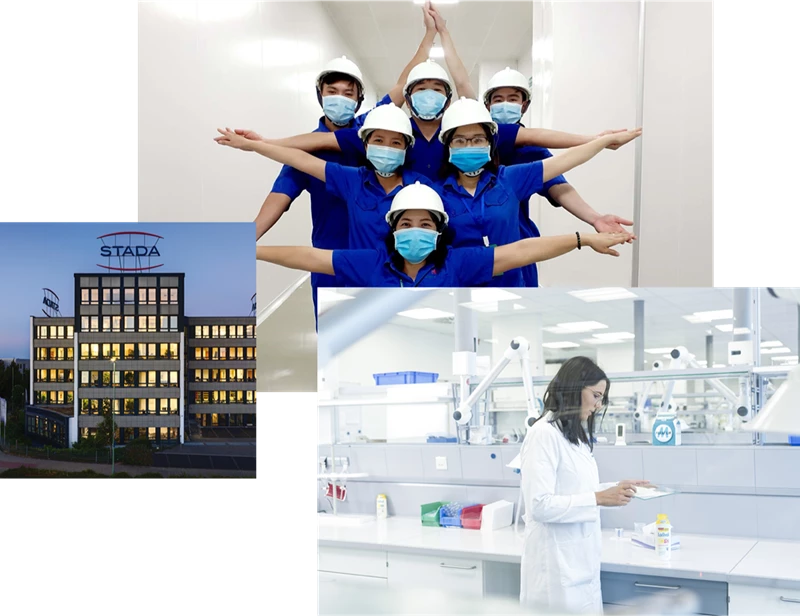 STADA stepped up to the challenge of satisfying rising demand for medicines and other healthcare products during the coronavirus response, setting a record in terms of the company's production output. In March 2020, production volumes were more than 10% above historically typical levels. Through the concerted efforts of our global Tech Ops team, strong supply-chain supply and performance was maintained throughout 2020.
While our Technical Operations team has striven tirelessly to keep supply medicines, working as a trusted partner throughout the supply chain has been crucial. We are grateful to our hundreds of external partners who have supported us in raw materials, manufacturing, packaging, logistics and other functions to keep supplying without interruption generic, consumer healthcare and speciality medicines that provide the foundation for pharmaceutical care around the world.
Thanking our Healthcare Professional Partners
Throughout the pandemic, STADA has been keen to support our healthcare professional partners around the world. Beyond the numerous targeted donation and support initiatives we have instigated, STADA wanted to personally say 'thank you' to all those working so hard on the front line to tackle and treat this terrible disease – not just doctors and nurses, but caregivers and community pharmacists caring for people's health every day. We are touched and humbled by the positive response to our 'thank-you' videos.
Caring for our own people's health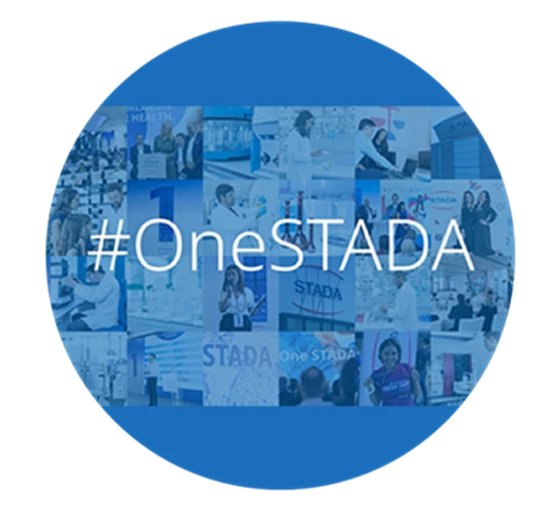 One STADA
During the Covid crisis, STADA's utmost priority has been the health and safety of our colleagues and their families.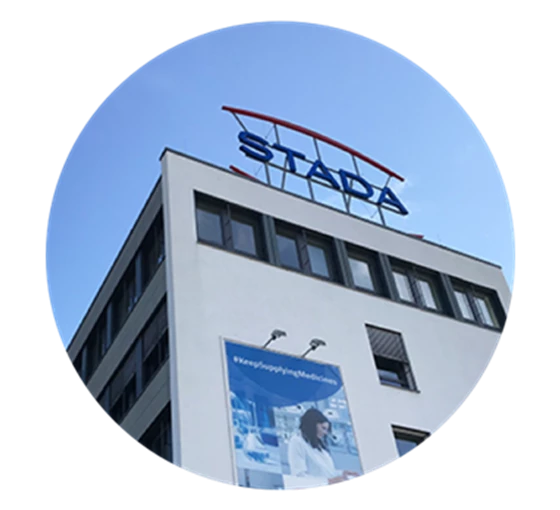 STADA has strictly followed all applicable national and regional rules and guidelines
We implemented wide-ranging safety measures, such as temperature checks and free Covid tests.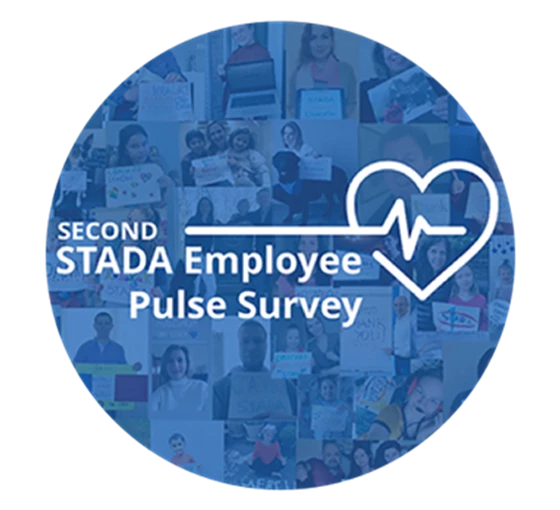 Through regular contact and employee surveys
STADA is ensuring that we understand how people are feeling and are dealing with these exceptional circumstances, whether working from home or from our facilities to keep supplying medicines.
To show our appreciation and to care for our colleagues' health
We have sent care packages to our employees, with contents including protective masks and products to support their immune systems.
One culture like never before
Despite all the challenges, STADA managed to finish 2020 successfully and stronger than ever before. This was only possible because of our unique corporate culture, which is characterized by an outstanding commitment and a strong sense of ownership. The glue that connects the over 12,300 employees all over the world are the four corporate values: Agility, Entrepreneurship, Integrity and One STADA.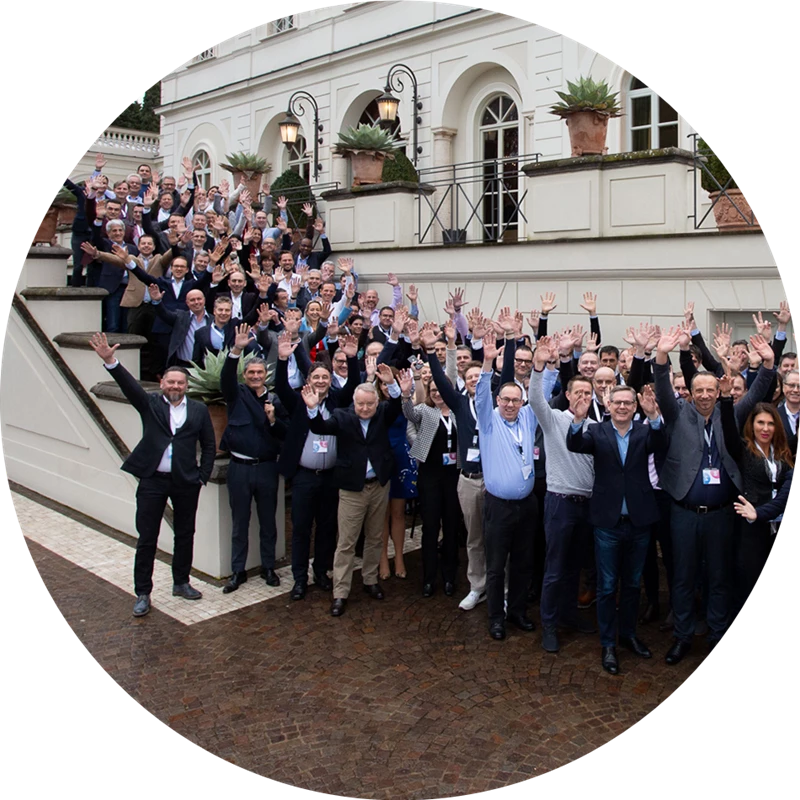 The extent to which these cultural cornerstones are actually rooted in the company was revealed in the three employee surveys conducted in 2020. Throughout all surveys, there was an impressively high participation rate of 80 % on average – that is far above any benchmark. With an overwhelming majority, the employees stated that they were proud to work for STADA and that the group acts in line with the four corporate values. Introduced only two years ago, these values – Agility, Entrepreneurship, Integrity and One STADA – were quickly operationalized into behaviours and have long since contributed to creating real value.
This picture was taken during our STADA Global Leadership Meeting in Rome in January 2020 shortly before the Covid-19 crises broke out in Europe.
Strong brands like never before
Organic growth through line extensions, launches of established brands in new markets, and innovative marketing campaigns has combined with targeted acquisitions to make STADA one of the leading consumer healthcare companies in Europe. With a growing international presence, STADA is an ideal owner of local hero brands that benefit from the group's broad geographic footprint and expertise in handling complexity.
Consumer Healthcare around the World
Portfolio - Growth Drivers like never before
Generic medicines provide the backbone of healthcare systems around the world, giving patients and their caregivers access to high-quality treatment options for a huge range of conditions. For this reason, generics remain central to STADA's purpose of Caring for People's Health as a Trusted Partner.
At the same time, STADA is increasingly building on its expertise with proven generic ingredients to add value for patients and healthcare professionals, such as by offering known active ingredients in novel formulations or combinations that can improve quality of care. Such Specialty Pharmaceuticals in therapeutic areas such as Parkinson's disease and pain treatment are an increasingly important element of STADA's product portfolio.
Connected like never before
STADA TV Studio
Broadcasting events, kick-off STADA Health Report with live talk on LinkedIn, interviews  & more
Thank You Videos
Positive response to Covid-19 pandemic with well-received thank you videos for healtcare partners such as doctors, nurses and pharmacists.
Social Media Campaign: "Faces of STADA"
Let our leaders and employees talk to provide insights into the STADA company & culture.
Peter Goldschmidt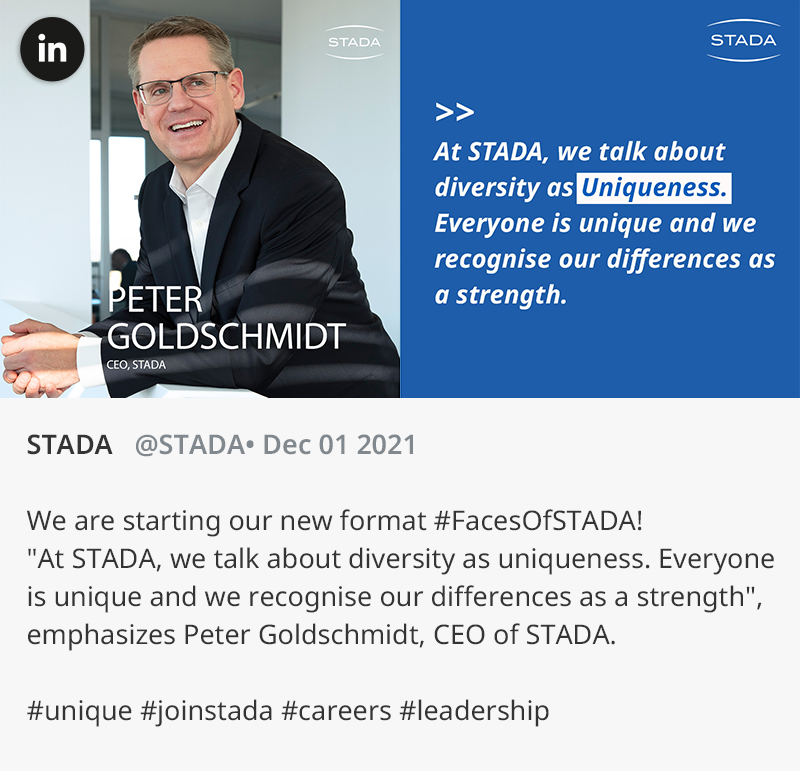 Steffen Wagner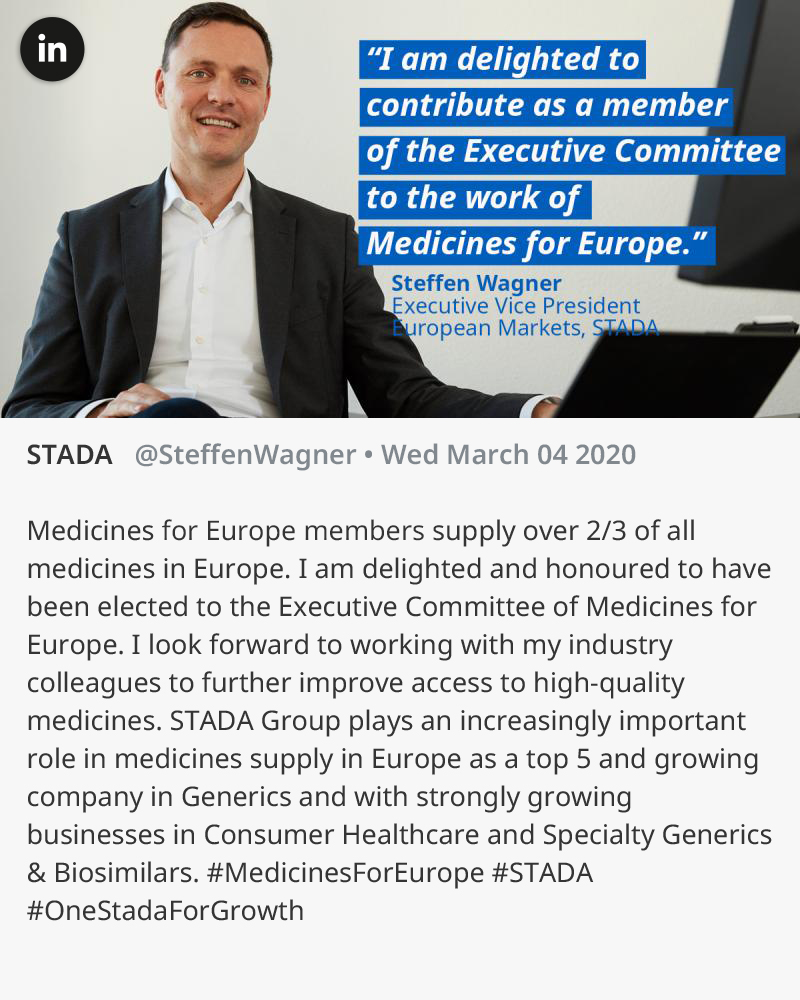 Alina Davydova