Baby skin care for nappy rash & Co.
The skin of babies already fulfills an important protective function from birth. However, as this only develops in the first few years of life, delicate baby skin requires special attention and care against bacteria, viruses and fungi. This is especially true for the diaper area. Despite the greatest care and attention, around two-thirds of all children are affected by redness or even nappy rash during the first year of life.
The moist environment in the diaper provides good growth conditions for yeast fungi. Rubbing the skin against the diaper material or a full diaper, can promote diaper rash. The skin cracks open and swellings and scabs with sometimes weeping blisters develop. The baby cries more often because the affected areas hurt. This also gets under the skin of the parents.
What helps with diaper rash?
With a sore baby's bottom or if there is nappy rash, you should not be blamed for the time being. A diaper rash is not necessarily a sign of poor hygiene. In the case of diaper rash, pure care products are usually not enough. To heal baby's skin or relieve nappy rash, a different treatment is needed.
A cream for diaper rash promotes rapid wound healing and also targets yeast. A nappy rash ointment with a special active ingredient combination of zinc oxide and nystatin provides relief in acute cases. Thanks to its soft and pleasant texture, known as the soft formula, it can be applied thinly, gently and painlessly.
This is what baby skincare in the diaper area depends on
Daily baby skin care includes not only thorough cleaning, but also regular change of diapers. With the daily and long-term use of a healing ointment, baby's skin is safely cared for. Selected ingredients help sensitive baby skin to stay healthy. While zinc oxide soothes mild irritations and promotes the regeneration of the skin's protective barrier, well-tolerated oils provide the skin with sufficient moisture.
Baby skincare
For wound protection creams, the following criteria are important for parents:
Consistency
Application
Odour
Compatibility

For example, parents place great importance on baby skincare to protect against mild irritation and redness in the nappy area.
In addition, baby skincare that is convincing in its application and consistency is popular. The cream should not be sticky and should be quickly absorbed, as well as providing long-term support so that the skin remains soft, tender and healthy with regular use. If a skincare product can also be used in many ways, not just in the nappy area, this will certainly be gratefully accepted by parents.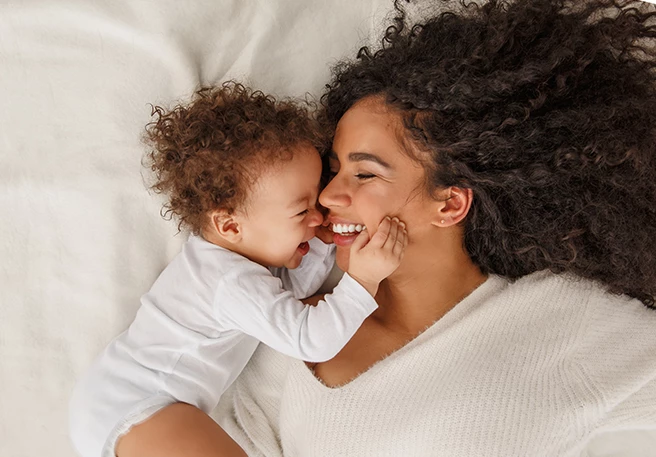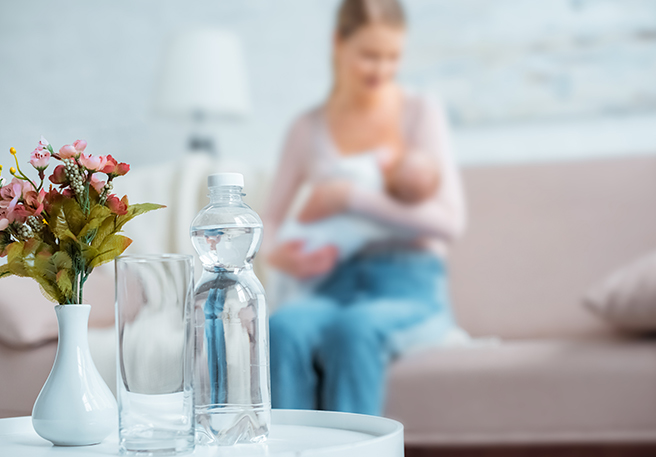 Prevent sore nipples from breastfeeding
Breastfeeding can cause skin reactions not only in the baby, but also in the mother. This is because breastfeeding also means friction for the mother's nipples. Sometimes there is redness and sometimes even small tears and sores that can become infected. General measures can provide relief for painful or sore nipples during breastfeeding:
keeping the sensitive nipples dry
careful cleaning of hands and breasts
changing the breastfeeding position or attachment technique
If specific treatment is necessary, a healing ointment with nystatin can be used for treatment. Before breastfeeding, make sure that any ointment residues are thoroughly removed. Please ask your midwife or lactation consultant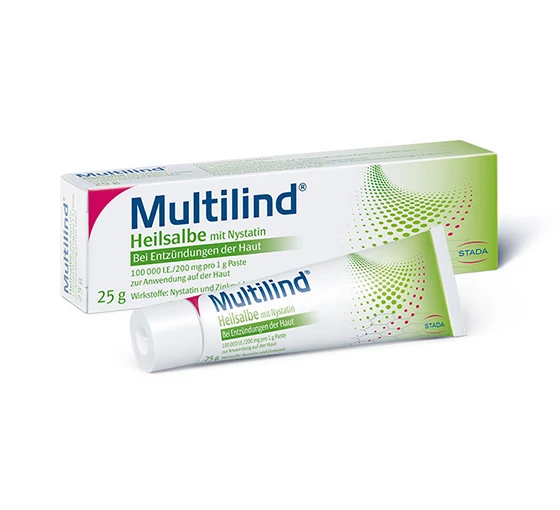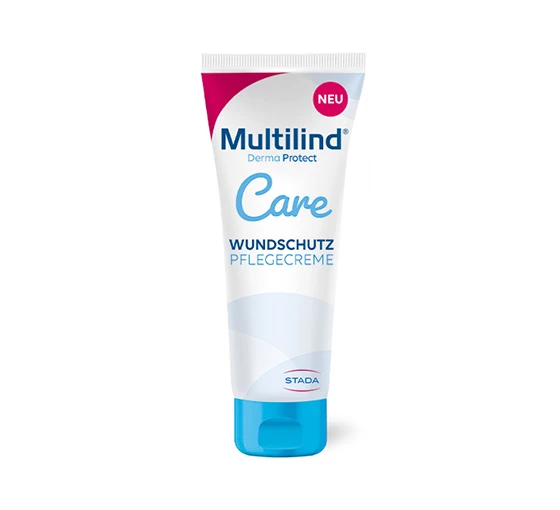 Multilind® DermaCare Protect
Wundschutz-Pflegecreme für gestresste und empfindliche Haut