How does a mindful approach to the body influence our health? As part of our #HealthStories series, we spoke with Franzi, who takes us on her personal mindfulness journey and inspires us to bring body and mind into harmony. 
Franzi, you've claimed that health needs to be looked at holistically. What does that mean to you? What's your definition of health?
For me, health is a spectrum of different inter-connected elements that naturally change over time. The art lies in finding the balance between everyday life, work and everything else that keeps you busy. For me, leading a healthy life means finding this balance. The imbalance is a phenomenon we all know - physically and mentally. Health is about everything that makes up your life - your family or friends, what you eat, what music you listen to and how you exercise. Everything depends on the individual, there is no right or wrong. Health is taking care of yourself.
What is so important to you about exercise and sports?
Sports have always been a huge part of my life, even though I was never a professional athlete. Having fun with sports has always been important to me – just practicing for myself, without pressure. The beauty of sports is that there are so many different ways to make it work for you. So there's something for everyone.
And how did you find the right sport for you? Do you like to try different things?
Absolutely. Whether it's yoga, running, boxing, gymnastics or high diving - it's just exciting to get to know yourself through the process of learning. I can develop on a personal level, set myself goals and then also achieve them, like ahalf marathon. To take responsibility for it, to work with your own body and then to achieve this goal at the end is incomparable. Running through that finish line with goose bumps all over, I was so incredibly proud of myself that I managed to do something that not even I, let alone other people, would have believed in. It was utterly amazing.
Many say "sport is not just sport". What do you think about that?
I see it the same way. Because apart from the physical aspect, sport teaches so much more - discipline, consistency, physical awareness, the courage to never give up. For me, I've learned that I can accomplish a lot if I keep at it.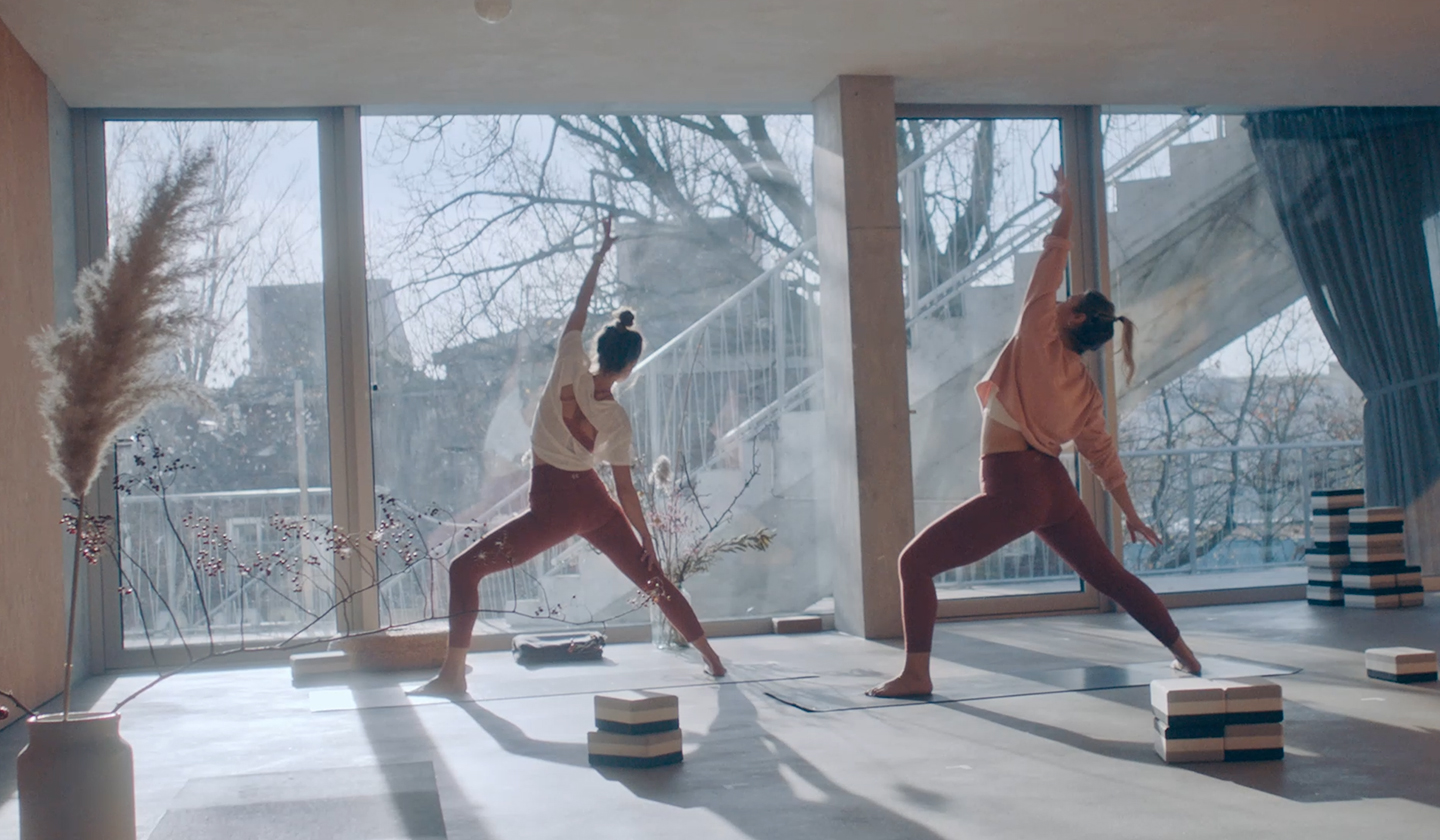 Let's talk about yoga. What makes yoga special to you?
What I like about yoga is that I naturally get into the state of being able to turn my mind off. To step away from my thoughts and just be with myself and my body. Conscious in my breathing, the movement, the here and now. To give the hamster wheel of thoughts a break - long enough to remind myself that I am not merely the sum of my thoughts. I am more. That these endless thoughts and states that accompany me every day are something that will eventually pass, like everything in life.
Some say yoga is very technical. Would you agree?
In yoga, I just move for myself. Whichever way feels good. I don't struggle or force myself into any asanas, and I listen to my body, which tells me my limits. It sounds trite but that was a big step for me towards practicing yoga in a meaningful way. Yoga, just like life, is a balance between holding on and letting go. Let go of tension, take a deep breath, and you'll be surprised that everything somehow falls into place. Now that you have both hands free, you can hold on to what will really move you forward.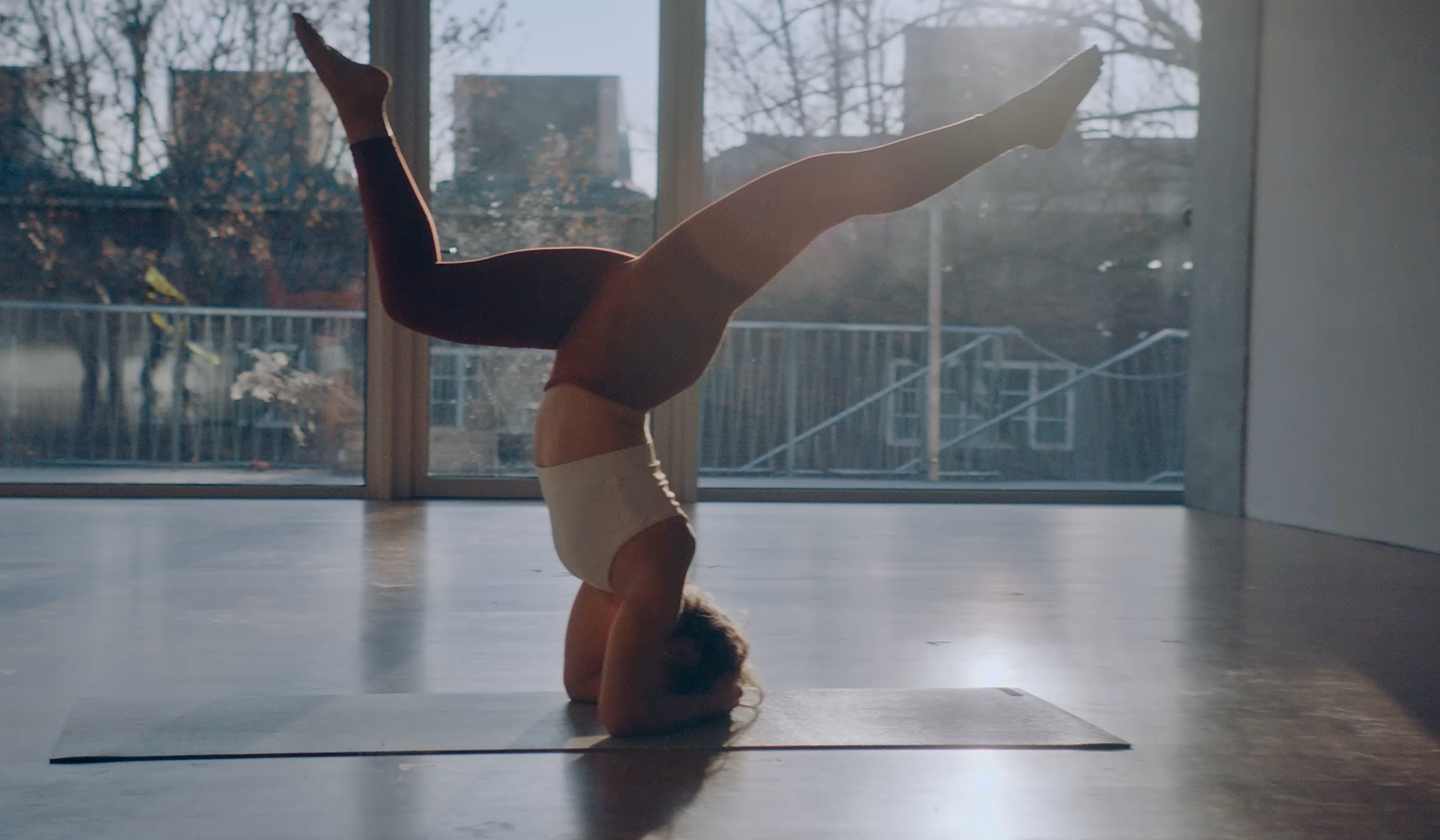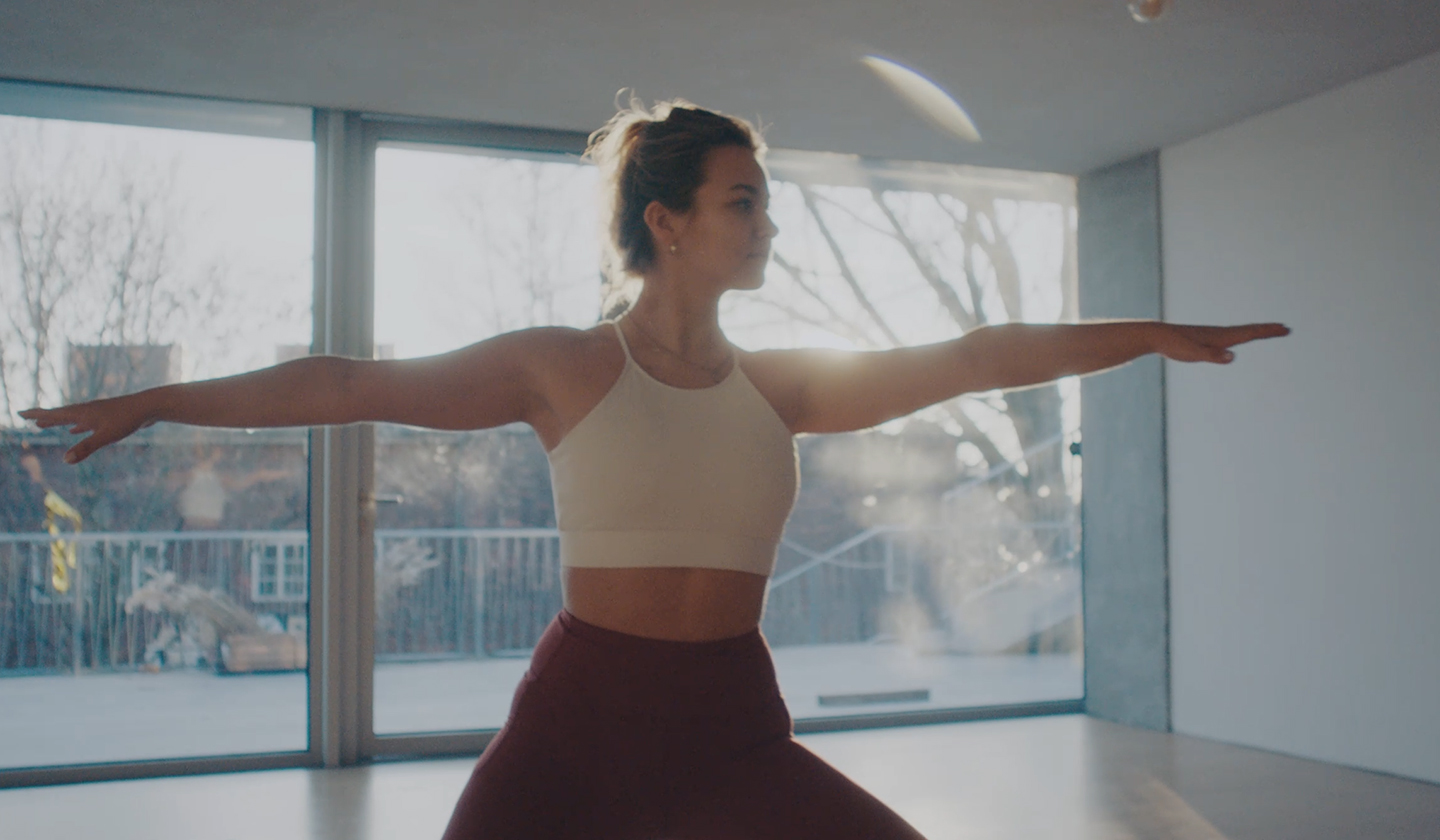 Yoga is the connection of body and mind. What do you like so much about it?
I love closing my eyes while doing yoga. The eyes that register and evaluate a thousand things, all day long. When I do yoga, I don't want to evaluate anything. I don't want to check how I look in the mirror, whether I'm doing things right. I just want to pay attention to whether this feels good right now. Being aware of yourself and turning off your inner judgment takes time, but it's super valuable not only for yoga practice but also for life. Give it a try!
What's your opinion on strict fitness and diet plans?
Training and diet should never be constraints. Rather, people should find something they enjoy doing. Then you'll stay on the ball longer and ultimately get something out of it in the long run.
Challenges are also something exciting in sport. How was it for you after your half marathon?
After enduring the 21 kilometers and running through the finish line, even though no one believed (including myself) that I would make it, and to have that feeling of accomplishment, when you trust yourself.... Honestly, I have no words for that.
So sport is not just about maintaining a physical engine but a mental engine too?
That's exactly what I mean by sports being able to take you to the next level, not just in a physical sense, but also mentally. That's why sport is so much more than striving for a lean, fit body. It also shows you that you're alive, that you're in motion. You need that to feel good. That's what humans are ultimately made for.