As part of our #HealthStories series, we spoke with Nico about why and how parkour inspires him and remains a passion. For him, movement is simply part of a healthy life. And as a teacher, he also wants to convey this to young people.
What does a healthy life mean to you?
For me, healthy life means that you feel good about yourself, feel happy and enjoy every moment. It means that you can get outside, move around and enjoy nature. That you can do whatever you want and feel free.
How essential is an active living for you?
In my life, I am mainly kept busy with guiding the next generation. I am a secondary school teacher and I also teach several sports classes to pass on my passion to the next generation. I have already been able to convey some of my passion to more than 1,000 young people. Being active and keeping moving is important to me, I just can't sit still, that feels more like a punishment for me. When I walk around, I always see opportunities to move. For example: if I see a bench, I don't want to sit down. Instead, I immediately think about the millions of possibilities to move around it. It gives me a great, free feeling to be moving.
Your favourite sport is parkour. What does parkour mean to you and how would you describe it?  
Parkour is not difficult, you just use your environment in any way you want. There are no rules, it is purely your own body and your environment that you use in a creative way. Anyone can do it, next time you go outside try jumping over a bench in a fun way and you'll understand what I'm saying.
What was the most significant change for you?
Exercising regularly just makes me feel better. I feel like I have a much better connection with my environment and the world. I don't just walk past something, I use my environment and sense it. I have also been able to meet so many people, which has expanded my group of friends enormously! I also think the feeling of freedom, the feeling that everything is possible and permitted is just great! It makes me so much stronger!
As a teacher, how do you inspire young people to be enthusiastic about healthy living and sport?
I notice that many students become addicted to the digital world (laptop / mobile phone) and do not find exercise fun or interesting. They see it as an obligation rather than something that is a benefit to them. My heart actually breaks when I hear this ... I want to show the students that the world is bigger than they think, that there are more possibilities to move than they think. That exercise can be fun and that I want to help them find what makes them happy. I try to stimulate this as much as possible.
What does travel mean to you?
My highlight with traveling is my parkour world trip at the end of 2019. I went on a trip for 3 months, without a plan, with the aim of seeing as much as possible / meeting as many fellow athletes as possible and being able to exercise in as many places as possible and improving myself.
I learned so much through this, I was able to experience so much and I got to know so many interesting people, a must for everyone. Without parkour, I would never have had this experience.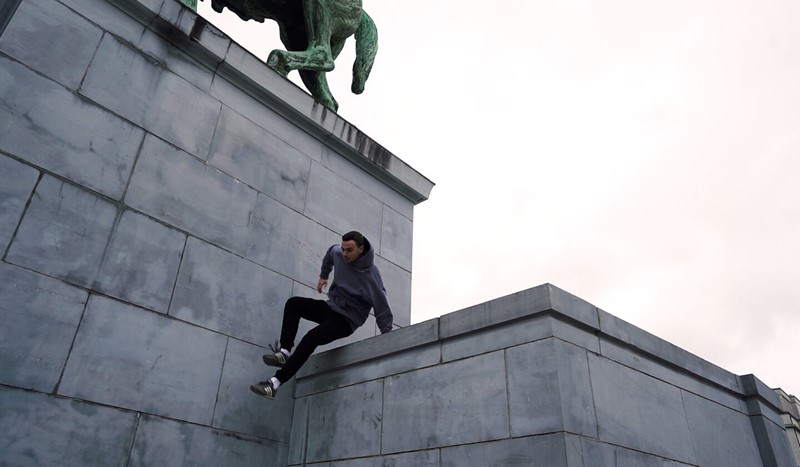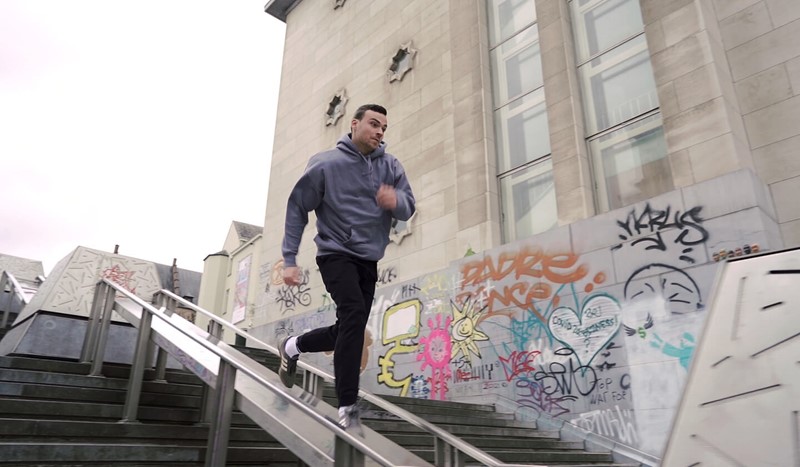 What is your tip for all people to choose a healthy life?
Find something you enjoy doing, that way you will be much more motivated to keep moving. Definitely give parkour a try. Go out with friends and try to use your surroundings in a different way. And remember to focus on yourself. Don't try to compare yourself to others, but mainly focus on your own progress. Set goals for yourself and be proud of what you can do!