Operational Excellence
Operational Excellence is the continuous and dynamic optimization of all processes and systems as a means of increasing efficiency in the company. We spoke with Jessica Schönborn, a member of the core international Operational Excellence team at STADA, about her work optimizing the efficiency of the STADA Group, conducting international webinars and the changes in the corporate culture.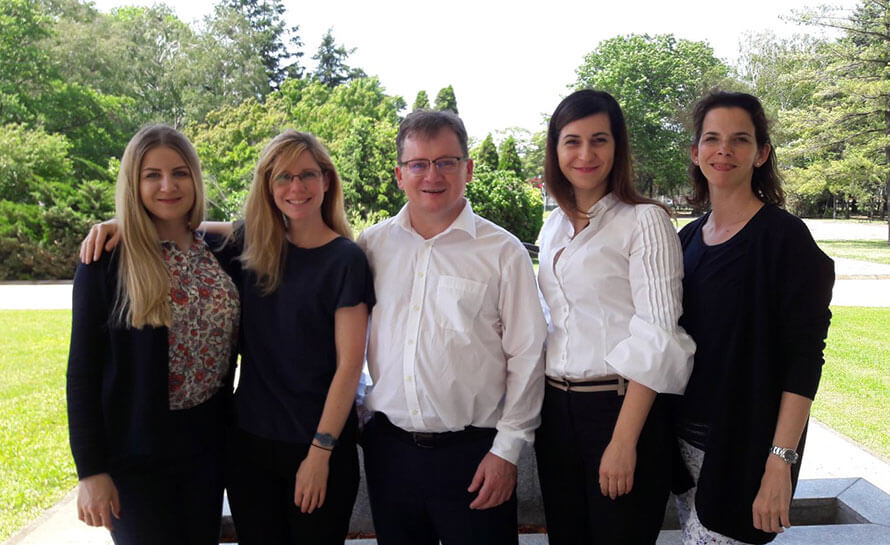 What are you doing together with the core Operational Excellence team at STADA, Ms. Schönborn?
Operational Excellence (OpEx) has become increasingly important for many successful companies in recent years. There is a reason for this; the goal of Operational Excellence is to ensure the highest level of business performance. It can also be said "what counts is being able to do something really well" and being able, "on your own" to ensure competitiveness and increase yields. The customers determine what defines maximum performance. In order to remain competitive, companies must constantly align all service areas with Operational Excellence in the interests of customer success. This means the constant and sustainable improvement of all processes and systems along the value chain from the point of view of efficiency and effectiveness.
The STADA OpEx core team ensures that the concept of Operational Excellence is implemented. The focus of every one of us is to realize the transformation in the spirit of Operational Excellence at each respective site.
It is particularly important to mention here that we want to set a good example as a team. We cannot expect anything from our colleagues that we do not implement ourselves. This is what we try to exemplify in our daily interactions, because to successfully initiate a cultural change it is important to not only talk about it but also do it. This is one of the guiding principles of Operational Excellence.
The foundation for successful implementation of the Operational Excellence method is the understanding and support of employees throughout the organization. How do you want to create the necessary conditions for this?
Different techniques and principles of Operational Excellence substantiate the cultural change at STADA that is already underway. Special attention is also given (also for the core OpEx team) to good communication, a steady transfer of knowledge, good teamwork and the will to continuously improve. The creation of transparency is fundamental.
Our cross-departmental and cross-border cooperation is a great example of how a team pulls together to achieve something good for the company. Doing something and participating positively is an immense motivator. When that good work is then also rewarded with praise from colleagues and supervisors, that is often enough to keep people enthusiastic for the long term.
What opportunities do you see in the increasing use of digitalization for the continuous improvement of existing processes through Operational Excellence?
I see the increasing use of digitalization as the foundation for continuous improvement of processes, because numbers, data and facts drive all decisions in this area. Each process is measured against an improvement and the current performance is determined and evaluated. This would not be possible without the support of digital tools.
Digitalization offers new opportunities to increase the efficiency and effectiveness as well as the transparency of value-added processes, and that is exactly what we need for the implementation of Operational Excellence.
How does digitalization affect your daily work today and what do you imagine the working environment will be like in the future?
I can no longer imagine my professional life without the benefits of digitalization. Everything is faster. Communication channels (no matter with whom) are simple and straightforward even across national borders. This, of course, also supports stronger international cooperation at STADA. In our core STADA OpEx team, this kind of international cooperation would not be possible without digitalization.
"I see the increasing use of digitalization as the foundation for continuous improvement of processes."
Even holding webinars would not be possible without company-wide digitalization. A few years ago, I could have only dreamed of this kind of transfer of knowledge, but today it is reality. I also think that digitalization has positive aspects for the environment, for example when we think about a paperless workplace.
However, I think one negative of increasing digitalization is that people tend to have less personal contact with each other. People can often reach a decision more quickly in personal discussions than, for example, in a drawn-out exchange of emails.
I think we will find the right mix in the future: digitalization where it creates benefits, but personal exchanges should not be wholly replaced.