As part of our #HealthStories series, we spoke with Zinovy Slavinsky, the oldest mountain climber on the planet, who climbed the highest peak in Europe - Elbrus - at the age of 86. Zinovy talks about his attitude to the mountains, about regular physical exercises which help to maintain health and vigor even at the age of 90. 
Tell us a few words about yourself, where you are from. How did you find yourself in Gorky?
I was born and lived in Kiev. It is a beautiful city, I love it very much. When the war began in 1941, I was nine years old.
I remember well the day the war began. My dad and I were to go to a historic football match: Dynamo Tbilisi vs. Dynamo Kiev. These were legendary teams back then. The game was not played...
And then, in August, we were forced to board a freight train, and for two months we were travelling to be evacuated up the country. As a result, we found ourselves in Gorky.
Profession and work
In Gorky I studied at school, then at a technical college, and in 1951 I became a student at the Polytechnic Institute. Five years later, I graduated from the Faculty of Mechanics with honors!
The romance of the post-war years, the rise of industry, the development of radio electronics led me to one of the many research institutes in Gorky. Where I worked for forty years. 
It was an interesting job at the intersection of different industries. We were engaged in semiconductor technologies, systems for recognizing visual and speech patterns, and created endoscopic systems.
A lot of the work was in medicine and healthcare. By the way, we invented and produced a unique instrument for cataract removal. It is successfully used today in many countries worldwide. Then we started assembling the first ultrasound machines in the USSR - their history in the country began with maternity hospitals and prenatal clinics. For gynecologists, ultrasound technology has become an important discovery, making many procedures more gentle and safer for women. 
Mountain climbing: When did you become enthusiastic about it?
During my student years, in the 1950s, mountain climbing was on the rise. Many alpine camps were built, mountain climbing classes for students were arranged in universities. Camp vouchers were inexpensive, and students could afford to buy them with a scholarship.
We took up mountain climbing with enthusiasm, we trained and went to climb our first peaks. The alpine equipment and conditions of those years are heaven and earth compared to today's level. Sleeping bags, tents, backpacks were heavy. In the absence of gas camp burners, we carried ... bundles of wood to make a campfire up in the mountains. Campfire, guitar songs - these are some of my favorite memories from those hikes.
And a special honour at that time was to achieve awards for mountain climbing!
It was for climbing Elbrus in the early 1950s that I received the badge of the USSR climber of the first grade. But only a few of us became professional climbers, and most, like me, remained amateurs. While at university, I did not miss a single season. Then work began, and I failed to use my annual leave sixteen times...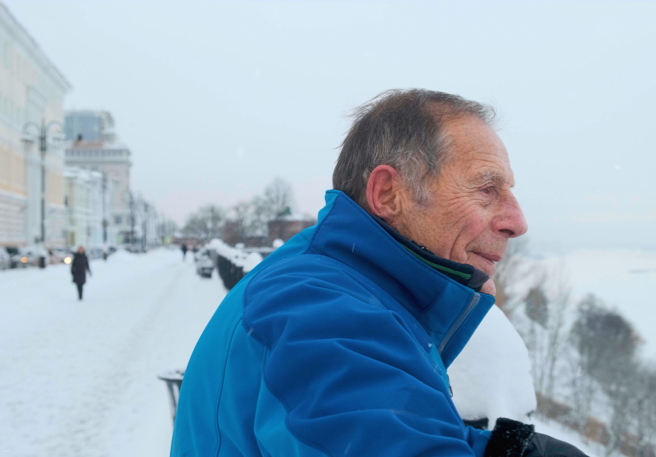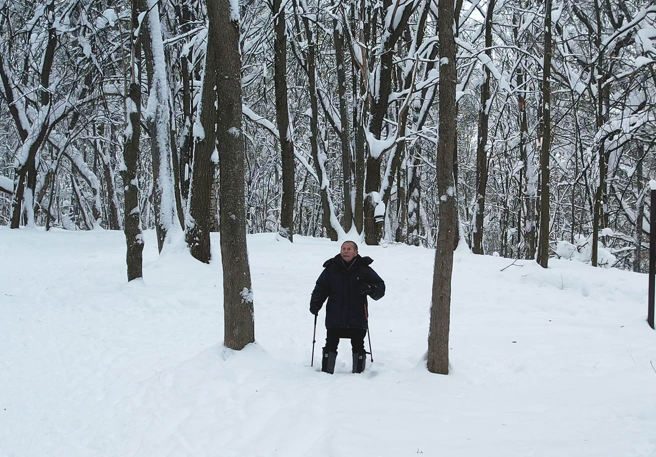 Many years later, my friend Mikhail once told me: "Let's celebrate significant dates in the mountains." I was over 80 years old at that time.
And we were off to the mountains... We began going there regularly, every year, climbing in Switzerland, in Austria. Then we decided to choose a beautiful mountain, and it was Kazbek! We climbed it in 2016 when I was 85 years old. It was rather hard for me.

Next year, in 2017, I was already seriously preparing to climb Elbrus. I walked at my own pace and climbed to the top surprisingly calmly.
About health
First, of course, I follow standard principles - no smoking and no alcohol.
Second, you need to start with taking care of your body and looking at yourself critically.
I have a motto: get up in the morning and live in a way that you do not regret waking up.
First of all - drink a glass of slightly warm water. After that, have breakfast, but do not overeat.
And the second meal - perfectly for me - is around 6 p.m. Yes, I can manage this. And do not bother too much if you sometimes skip breakfast or dinner. 
Of course, you need to spend more time outdoors. The plan is simple: if you can avoid lying down, you'd be better off sitting; if you can avoid sitting, you should stand; if you can avoid standing, you should run, or at least jog.
It is very important to get into the habit of moving regularly, not allowing yourself to step back: excusing yourself because "it's raining" or "it chills me to the bone". This is unacceptable, we must battle against lying down on the sofa.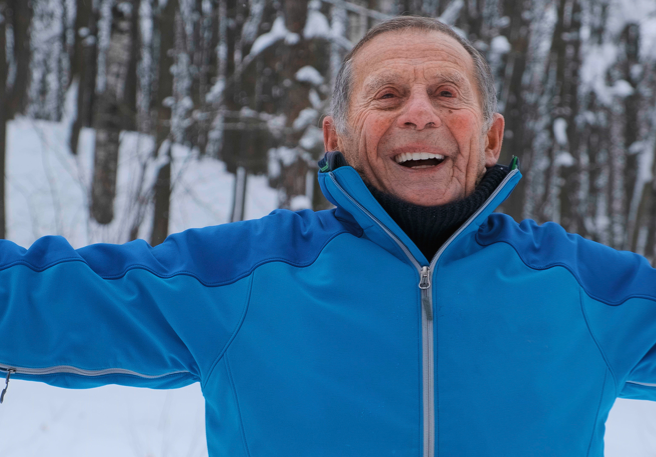 Physical exercise
I get up. I take the coldest shower I can. It wakes me up immediately. I train outdoors for four hours. Most often on the Verkhnevolzhskaya embankment where I like to welcome the sunrise. I think that in the morning you need to be together with nature. And in the late afternoon I go to the gym, to the pool, to the Russian banya (sauna).
I don't remember wearing a hat in winter, maybe I'll put it on this year.
On the top
Every person has their own Everest. For an engineer, it's becoming a chief engineer. For an experienced climber - it is climbing the highest peak in the world. For an athlete like me, this is Kazbek or Elbrus.
In my youth, I climbed many peaks. The main feeling when climbing a mountain in those years was wild delight and admiration. Fatigue, of course, too, but I endured. And now, on Elbrus and Kazbek, I already experience other feelings: enormous fatigue and pride! That I have overcome this challenge, that I have managed to do this and reached the peak. Because, of course, ascending mountains isnot easy, especially after the age of 60 or 70.
It is difficult to convey this incredible beauty of the mountains! A stunning combination of dazzling white, crazy blue, sun and endless space.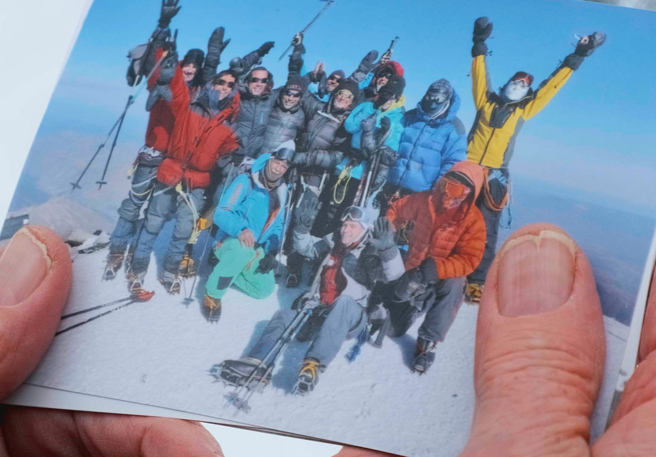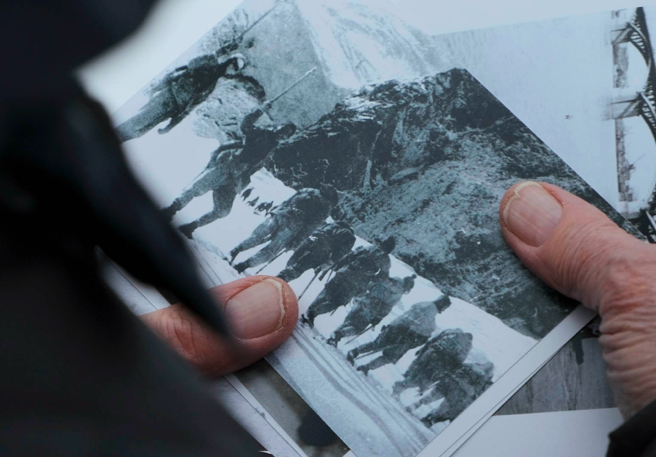 How would you congratulate a person who climbed a mountain, what would you say?
I would say: this is an achievement, you have overcome yourself!
What advice can you give to beginners who are thinking about mountain hiking and climbing?
Anyone can start, and it's worth starting with physical training, best of all, with running. Slowly, jogging. With sticks. Watch your breathing. No extreme physical stress, you need to find your rhythm.  And if you feel unwell, then listen to your body - you might need to abandon the difficult path, but you might also overcome your discomfort in climbing the mountain. You will have an ally, your young body, and you will win. Your body has an extraordinary reserve, a thousand pharmacies in each cell.
What helps joints with heavy physical exertion?
Unfortunately, serious physical exercise makes itself felt on the joints.  At a certain age, frequent stress on the knees can lead to pain and inflammation. According to the ESCEO (European Society for the Clinical and Economic Aspects of Osteoarthritis) recommendations, in this case it is important to strengthen the joints with chondroprotectors containing chondroitin and glucosamine which will support the joint tissue and help maintain the mobility necessary for climbing.